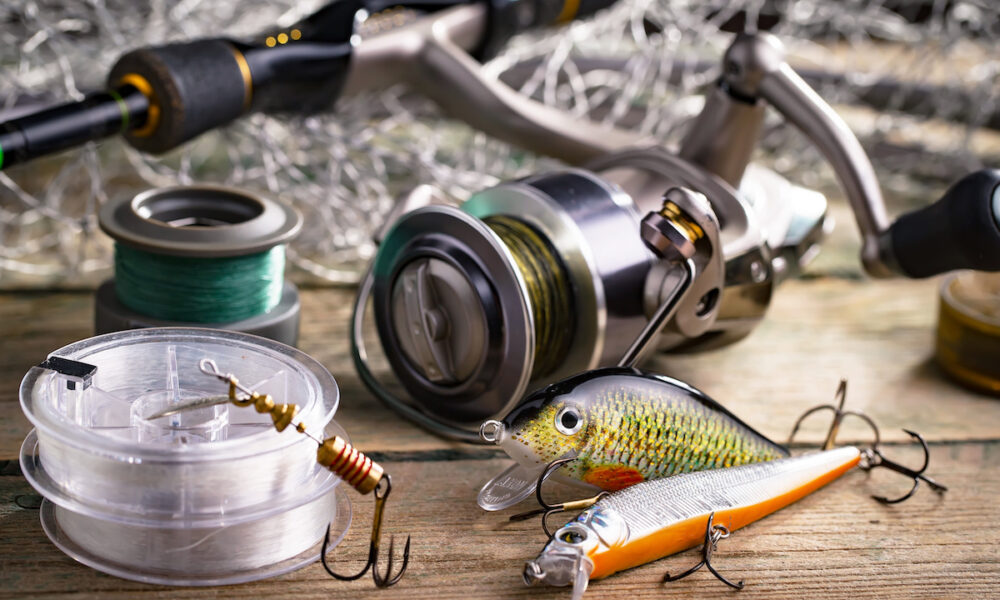 Need some ideas on how to catch more fish in Crystal River? If you're thinking about taking a trip to Crystal River for fishing, you're at the right place. This is where you can catch an awesome variety of fish in many different shapes and sizes. But how do you catch more fish in Crystal River?
For anglers just starting out, knowing where and when to fish can be difficult. You don't want to waste an entire day trekking through marshes only to return home with an empty bucket.
It is also important to know what sort of fish frequent the rivers and streams in your area. This is including Crystal River, FL! Different species prefer different climates and water types. It's best to know this information before you start fishing.
Taking a guided tour from local experts will help you get off on the right foot. So if you're ready to get started on your fishing adventure, keep reading for our helpful tips.
What Kind of Fish are in Crystal River?
If you expect to catch more fish in Crystal River, it helps to know what fish are in our area. What kind of fish can you expect to snag on a trip to Crystal River?
There are many different species of fish found in the waters of Crystal River. Some of the most popular choices for fishing include:
– Cobia: These are often found in the shallow waters of the estuary, and weigh between one and five pounds. They are easy to clean, and can be baked, fried, or broiled. The mature length of a cobia is 36 inches. After ten years of age, they can grow up to six feet long. They can weigh more than 100 pounds!
– Snook: These are hard to catch because they inhabit the deeper waters of Crystal River. Snooks have a distinctive appearance and body shape. Its head and snout are tapered, while its fins are large. There is a prominent stripe that runs nearly the entire length of the body of this fish.
– Tarpon: This fish is native to saltwater and weigh between 15 and 40 pounds. It is one of the most sought-after species in the world.
– Trout: This fish is easy to catch and is commonly found in Crystal River. It is best when baked or fried.
–Mangrove Snapper: This edible fish is often eaten as a delicacy. Mangrove snapper tastes similar to red snapper when it comes to flavor profiles. A common way to prepare this fish is to fry, bake, or barbecue it. It can also be made into soups and other dishes. Although these fish can reach lengths of 35 inches, they are most commonly found at 16 inches.
–Sheepshead: Sheepshead fish are gray fish with black stripes and spiky fins. A bottom-dwelling creature, they can reach lengths of 30 inches. Fish such as sheepshead eat small fish, crustaceans, and other aquatic organisms.
Consider the Time of Year
The time of year you choose to go fishing in Crystal River can affect the type of fish you catch. For example, if you want to catch trout, the best time to fish is between March and May.
Here is a quick guide to when you can catch certain fish during different types of the year:
Sheepshead: January – March
Snook: March – May
Redfish: March – May & August – October
Cobia: May
Gag Grouper: June – December
Scalloping: July – September
With these time frames in mind, you can go to Crystal River on a mission to catch more fish!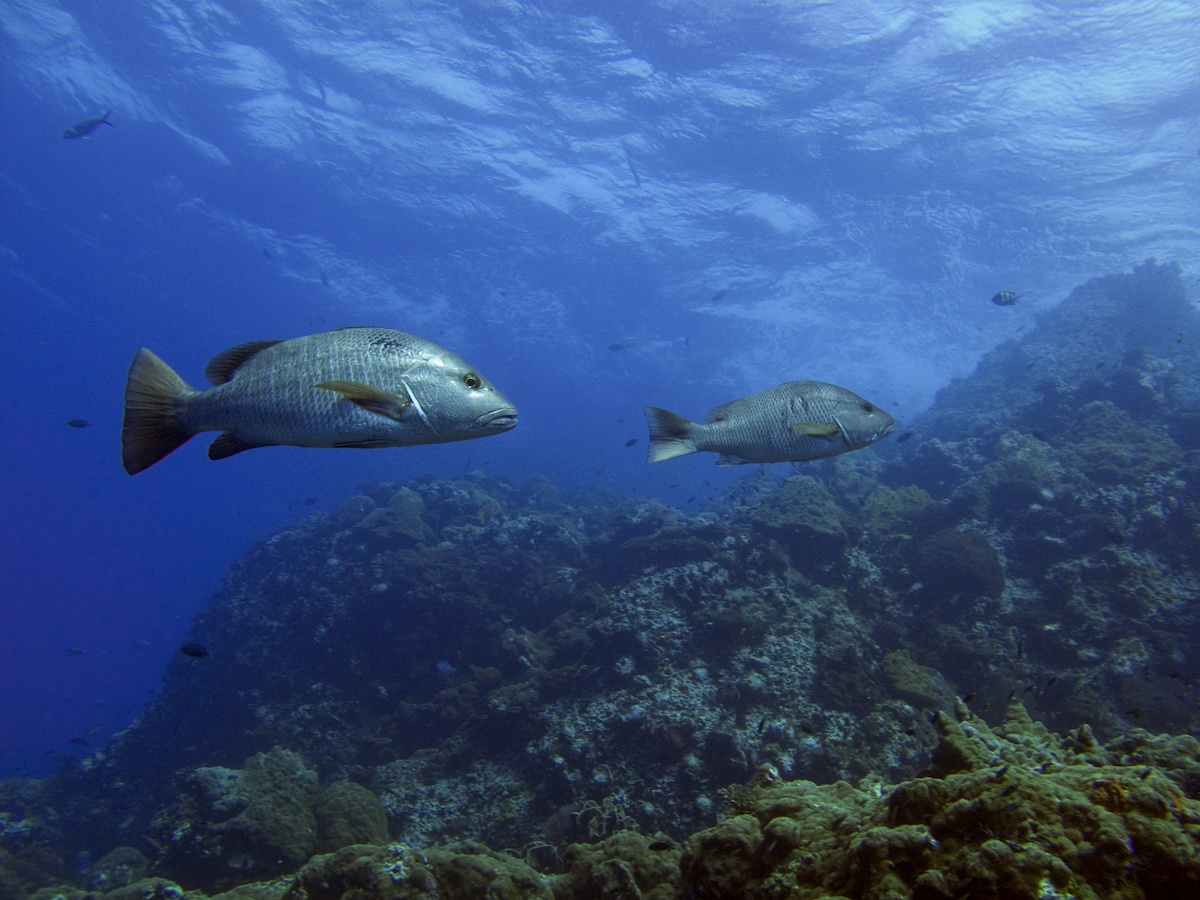 Use the Right Bait, Fishing Rod & More
Are you looking to catch more fish in Crystal River? The correct bait and tackle is a must.
For example, you don't want to show up to the river with a rod and reel that are too small. If you go with a heavier tackle, you will be able to catch larger fish. This is helpful if you want to catch a lot of fish in a single day.
Some of the best types of live bait to use for fish in Crystal River include:
Sheepshead will eat a variety of baits, including fiddler crabs, live shrimp, and even finely shred cabbage and cucumber.
Snook prefer shrimp, finer bullet and pinfish.
Cobia like to eat sardines, herring, finger mullet and pinfish.
Trout in Florida like baits such as live shrimp, live baitfish and strips of cut mullet or pinfish.
If you're finishing for Mangrove Snapper, try using small live baits such as cigar minnows, pilchards, pin fish and grunts.
When you want to snag a Gag Grouper in Crystal River, the best live bait to use is crab, shrimp, sand perch and even squid.
You'll also want to be mindful of the type of fishing rod, fishing line and other gear to use. You want your line to be thick enough to handle the size of fish that you are catching.
How to Choose the Right Fishing Pool
Consider some of the following advice when it comes to choosing the right fishing rod:
Rod lengths have a big impact on how far you can cast. Long rods can cast far but they might be hard to maneuver.
Short fishing rods are best for giving you more control.
A rod that is easy to handle from a Crystal River fishing charter can come in between 5 feet to 7 feet long.
Short rods can provide more power, which is great when you are trying to snag a large fish.
Consider the action of the rod, which is a big performance indicator. The action determines how and where the rod will bend.
Fast action rods are sensitive to light nibbles, which can allow you to hook fish quickly.
Slow, light action rods can bend all the way down to the end of the rod. This is a good choice if you plan to fish for trout.
Go Fishing on a Crystal River Fishing Charter
If you are interested in how to catch more fish in Crystal River but don't know where to start, you should consider booking a charter.
Charter captains are experts in their field, and can show you where to fish and what type of bait to use. This will allow you to get the most out of your trip without the risk of losing valuable equipment to a large fish.
The best part is that charters in crystal river are available year-round, so you can go fishing whenever you want. Some companies even offer daily trips, so you can go as often as you like. The best fishing charters in Crystal River often provide snacks, drinks, and other amenities. And they can help you catch as many fish as you want!
Meanwhile, a fishing charter captain can take you to the secret locations along Crystal River to catch more fish. You're sure to hook more fish and reel in your best catch yet!
Conclusion
Catching fish in Crystal River can be challenging, but it can also be very rewarding. To catch more fish, you will need to understand what species are in the area, when they migrate and when they are most likely to bite.
You will also need to choose the right bait, tackle and go on a guided charter. No matter what species you want to catch, there are plenty of fish in Crystal River for everyone! Now that you know what to do, get out there and catch some fish! Contact Crystal River Sportfishing to schedule a charter tour or to ask questions about fishing.