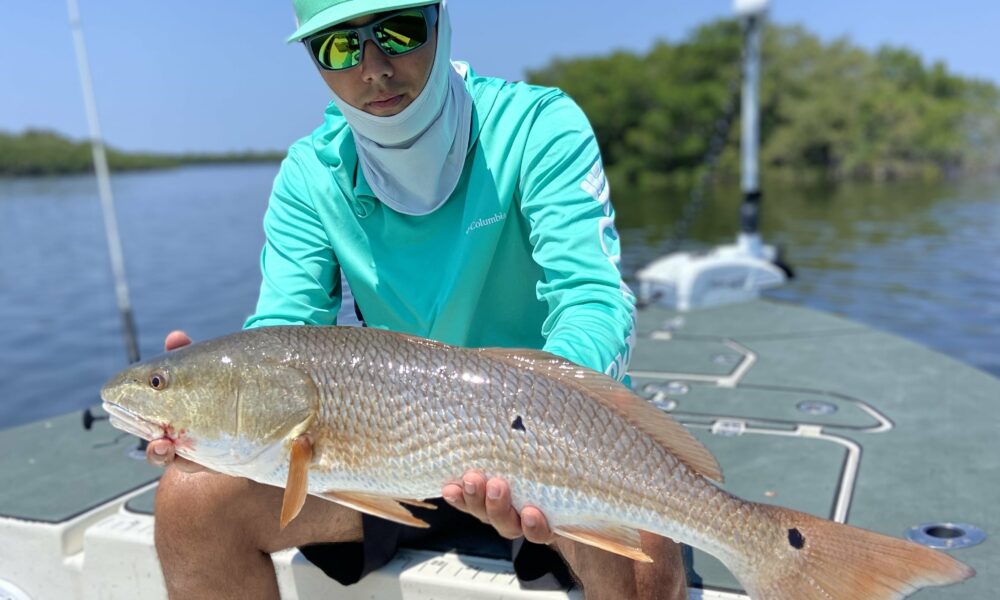 Schools out and the fishing is on! Summertime can bring some exciting fishing to us here in Crystal River, Fl. As the weather is really warming up, a lot of fish are moving out of there springtime patters and into their new summer "homes". With that being said, there are plenty opportunities to catch fish and makes some memories that'll last a lifetime.
What Fish Can Be Caught During the Summer in Crystal River, FL?
There are plenty of fish to be caught during the summertime both Inshore and Offshore here in Crystal River such as:
Snook
Redfish
Trout
Mangrove Snapper
Spanish Mackerel 
Scallops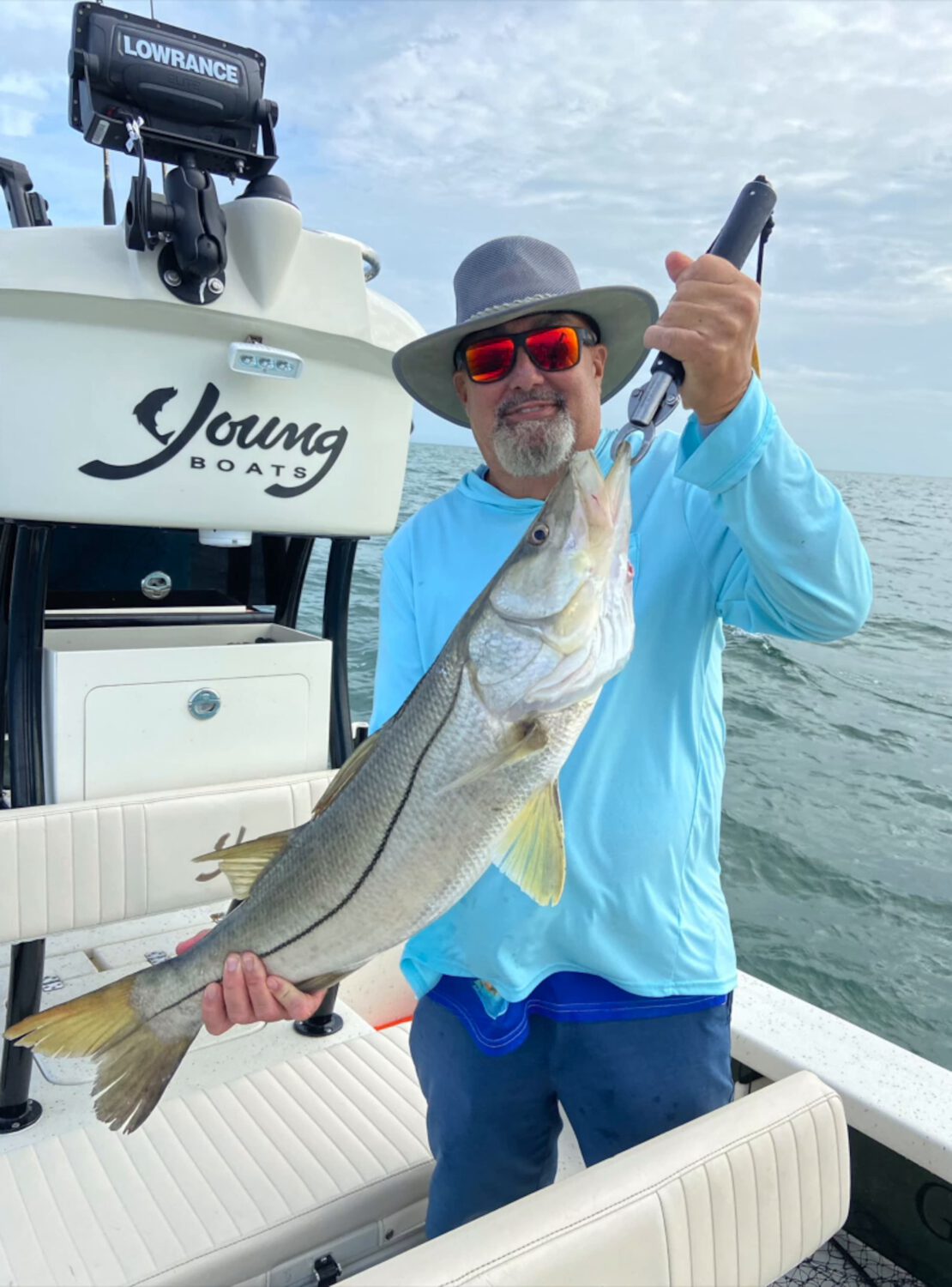 Snook
For Snook, summertime means it's time to spawn. Our big breeder fish will be leaving the mangrove islands and moving offshore to rock plies and ledges. The 20-30ft range is the place to be to find these fish schooled up. Hold on tight and be prepared for a fun time as these fish can put up a fight! To catch these snook a big lively pinfish is the bait of choice they can't resist.
Redfish
As things start to heat up the redfish will be working their way out of the creeks and can be found around all of the outer mangrove islands in Crystal River, Fl. Locating schools of mullet on an island is a great way to find the reds, as they commonly group up together. A live shrimp, live pinfish, or a cut pinfish are my choice for bait.
Trout
Trout fishing tends to slow down in the hot summer months, but that's not to say they can't still be caught. These fish tend to push out to deeper and cooler water around the 6-10ft range in the summer. Throwing a soft plastic lure on a 1/8 jig head drifting the glass flats is a great way to locate these fish. Weeding through some undersized trout is common this time of the year but provides for steady action.
Mangrove Snapper
From fishing the shallow water rock plies, from 6 to 12ft, or heading out deeper to 30ft plus, mangrove snapper fishing can provide great action and some fish for the box. Using a 12 foot section of a 12-15 pound leader paired with a 1/16 or 1/8 oz jig will increase your odds of enticing a snapper to eat your bait. A live shrimp or small sized pinfish is a great bait to use.
Spanish Mackerel
Although Spanish Mackerel are often caught as bi-catch they are very adagial in the water and are always a welcomed catch. While fishing the same rock plies for snapper, put out a chum bag to draw in these fish. A live shrimp on a steal leader is the way to go as they have very sharp teeth.
Scalloping
Scalloping is a fun activity for all ages that involves snorkeling on top of the crystal clear water while scanning the vibrant grass flats to locate these delicious shellfish which are nestled in or on top of the grass. This usually takes place around the 3 ft to 6 ft depth range depending on the tide, making it an easy activity for anyone to do. Once you spot a scallop, you simply "dive" down, pick it up, and place it into your scallop bag. Not only are bay scallops fun to gather, but boy are they delicious! Snorkelers will also enjoy viewing a variety of fish, sponges, coral and more!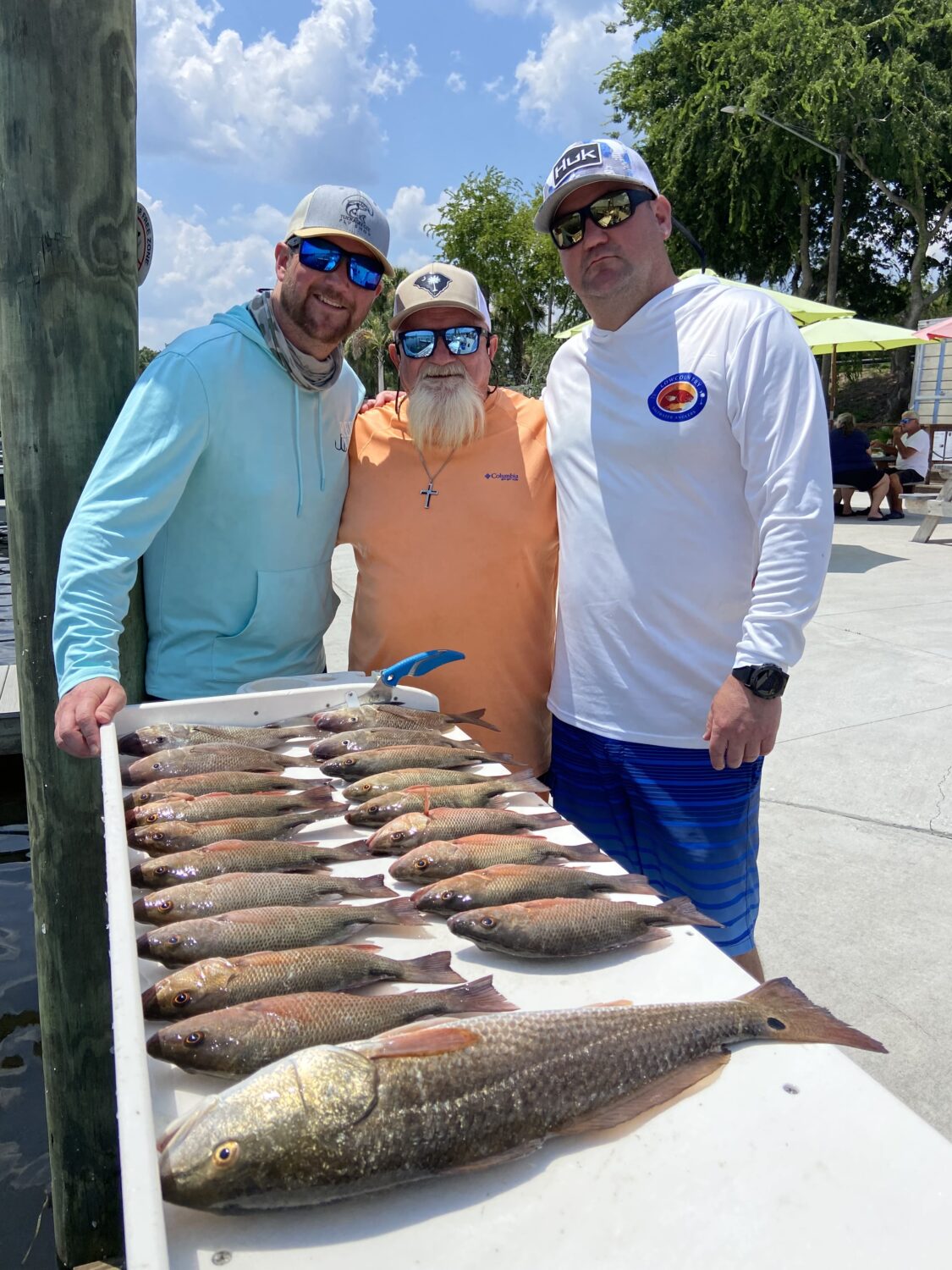 Book A Fishing Charter With Us!
If you're looking to go fishing or scalloping this summer, we'd love to have you! It's a great activity for all ages to get outdoors and see what's out there! Leave the stress at home and enjoy an all-inclusive trip out on the water with Crystal River Sport Fishing. Give us a call at (813) 486-4642 or book online by clicking here today!