While fishing the Inshore waters of Crystal River the options are endless. A beautiful scenery paired with a healthy and thriving habitat provides an amazing estuary for fish such as Redfish, Trout, Snook, Sheepshead, Mangrove Snapper, and more.
Crystal River is one of the most beautiful locations in Florida with a world-class fishery. Whether you're looking for an experienced guide for your group, or you want to host a unique birthday party, inshore fishing with Captain Jayce is an exciting experience for all ages.
If you come to Crystal River, don't miss the chance to enjoy a guided inshore fishing trip with Crystal River Sport Fishing. The crystal-clear water and picturesque scenery of this coastal town make for an experience that you won't soon forget.
Book Your Inshore Fishing Charter Online & Check Open Dates
What's Included with Your Inshore Fishing Charter Experience?
When you decide to join us for inshore fishing, you can kick back and relax without the worry and stress of gathering a bunch of supplies. Crystal River Sport Fishing provides all the tools that you'll need to have on hand for the ultimate fishing trip for families and seasoned pros alike.
An inshore fishing trip with Crystal River Sport Fishing includes:
No Fishing License Needed – No need to go through the hassle of purchasing your own fishing license when you go fishing with us!
Bait – Best of all, we know the best bait to use for what's biting today.
Fishing poles – High-quality poles are provided for your convenience.
Guided tours and expert insight – We know how to hook the catch of a lifetime!
Spectacular views– Watch for many different types of wildlife including dolphins, manatees, bald eagles, osprey, and pelicans.
What's Biting in Crystal River, Florida?
We're always on the tail of the most popular fish of Crystal River. We know the best times, baits, and techniques to catch a variety of fish! The best time of year to catch fish depends on the species. For example, January-March is ideal for catching sheepshead, trout, and redfish.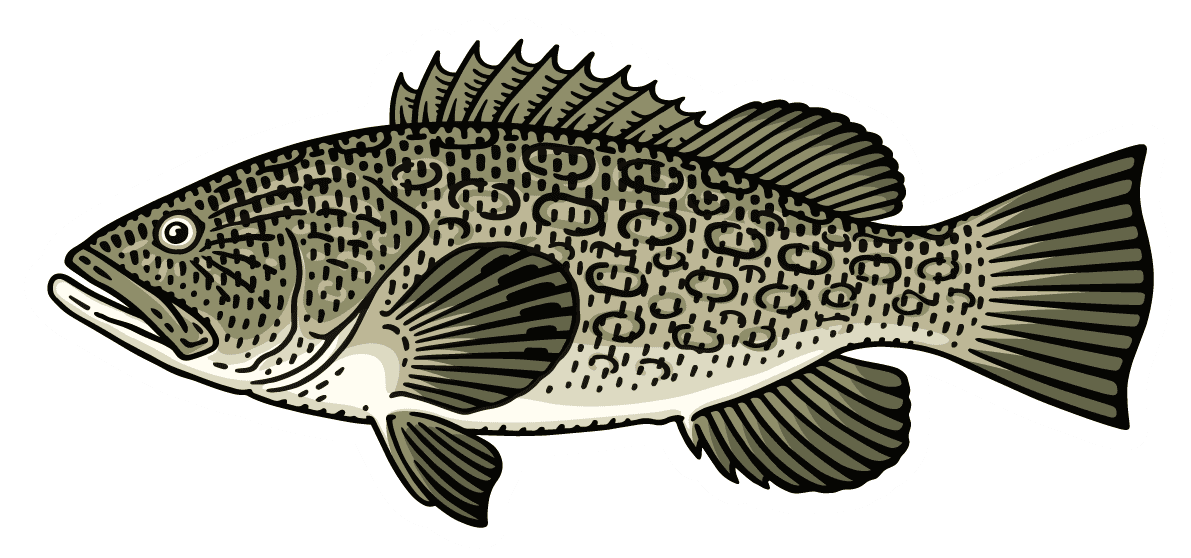 Gag Grouper
Gag Grouper is the prized fish of Crystal River. Known for their intense power when catching them. Also known to be one of the most popular fish to eat. These fish come into the shallows during the summer and make them fun to catch.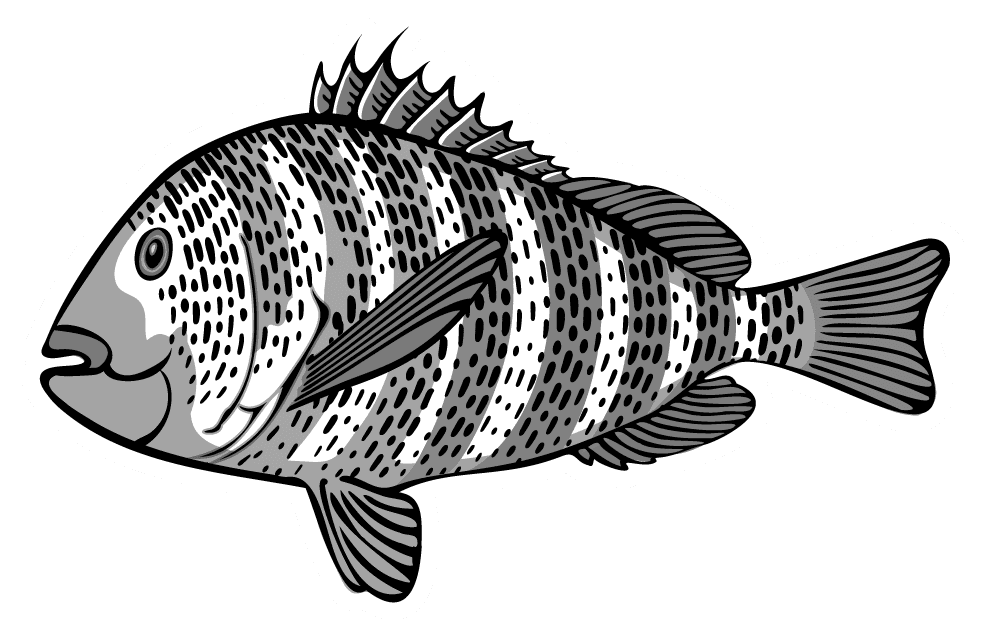 Sheepshead
The sheepshead is a large, rocky-bottom fish. This groundfish inhabits the coastlines of North America from Alaska to Baja California and in the Gulf of Mexico. It can be found at depths ranging from 3 feet (1 m) to over 100 feet (30 m). The greatest concentration of sheepshead is right in our area!

Snook
Snook are very common in Crystal River. They spawn every year and you can catch them any time from sunset to sunrise.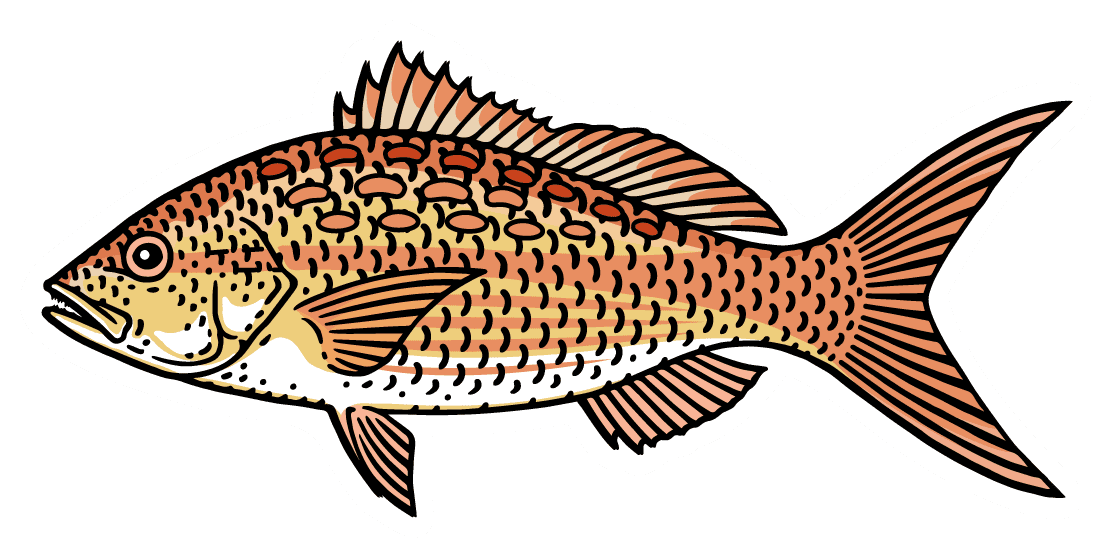 Mangrove Snapper
Mangrove Snapper is a common name for many different fish species of the family Lutjanidae. They are found in tropical to subtropical coastal waters, typically living near mangroves when young and move on wrecks and reefs as they mature.

Redfish
Typically, redfish are found in rivers and streams that have a sandy bottom. They are one of the most prized fish in the gulf of Mexico.

Trout
Crystal River is made up of a deep and winding waterway that flows through the heart of Florida. Trout are always eager to find themselves in this peaceful habitat.

Cobia
Cobia winters in the Gulf of Mexico and then migrates as far as Massachusetts for the summer. You can generally find Cobia passing by Florida in May.
---
U.S. Coast Guard Licensed &
Insured Charter Fishing Captain
Captain Jayce is a proud U.S. Coast Guard licensed and insured charter fishing captain. He is ready to take part in your next fishing or scalloping adventure. He has impressive experience in saltwater fishing in the Gulf of Mexico and Crystal River region. He's also working toward a Bachelor's degree in Business from the College of Central Florida.
If you're ready to catch some amazing fish and make memories to last a lifetime on the beautiful Crystal River, call Crystal River Sport Fishing today to get started.