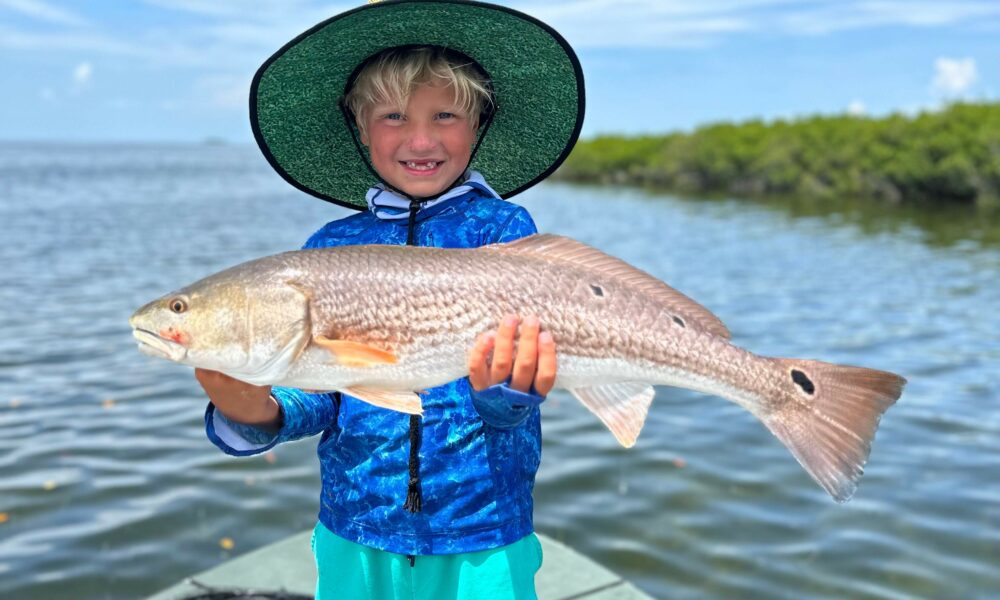 Crystal River, Fl Inshore Fishing Charters
August is here and that means Grouper Season is near, but there is still plenty of great fishing going on Inshore to keep us busy. Stick around for the most up to date fishing reports and tips out of Crystal River, Fl to improve your time on the water.
Mangrove Snapper
Snapper fishing our shallow water rock piles this time of the year can be some of the best to be had. These Snappers are schooled up and ready to spawn providing an aggressiveness in these fish like no other. Look for these fish around the many Rock Piles and Ledges found throughout the gulf in Crystal River. In the summer months I tend to focus on that 8ft to 20 ft range as it seems to be the sweet spot. When targeting these mangrove snappers be sure the tide is moving. Not only is a moving tide important for the fish to be active but it plays a big part in making the presentation of your bait to these snappers more natural. Mangrove Snapper have very good eyesight and are an intelligent fish so the more natural the presentation the better.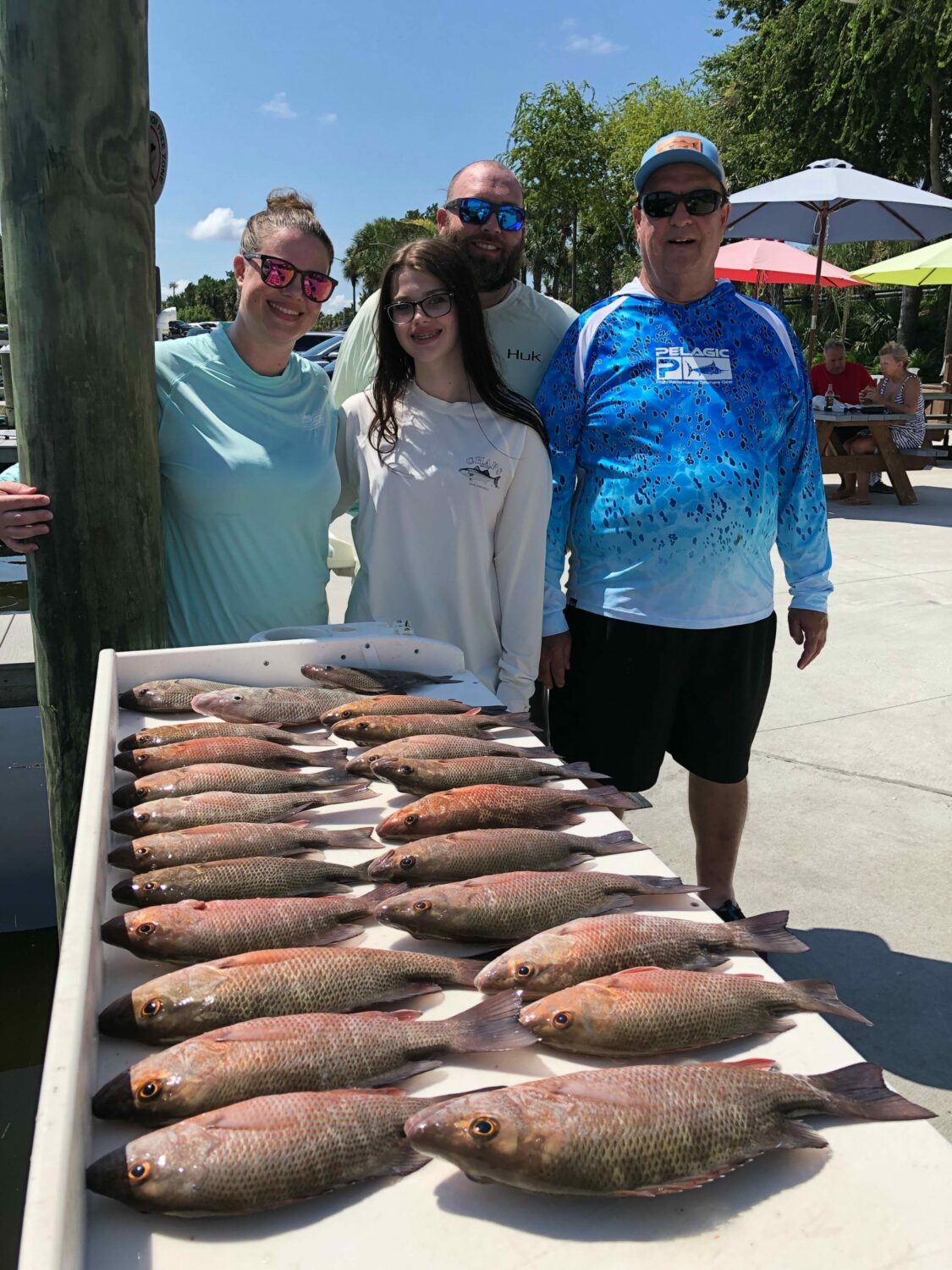 My bait of choice would be a live shrimp or a small pinfish. A long 10ft section of 12-15 pound leader paired with a 1/16 or 1/8 oz yellowtail jig will put the advantage in your court when it comes to catching these fish. Leave the bail open and keep feeding line out as it will let that bait drift down in a more natural manner. Generally, the bite is going to be light, feeling a thump on the line or dead weight lets you know a snapper is on. Pay attention as Mangrove Snapper are very quick to steal your bait. It's their job to steal your bait and it's your job to catch them! On those day where you can't seem to get the mangrove snappers going don't be afraid to put out a chum bag as it will draw these fish's attention and get them feeding.
Redfish
These hot summer days can really get that water temp to rise a significant amount. Currently the water temperature has been fluctuating around 87-92 degrees depending on the time of the day and how much rain we have had. That being said there are a few tips to keep in mind when targeting Redfish this time of the year. The early morning or late evening bite has seemed to produce better as the sun is lower in the sky and the water isn't as hot. Moving water and shade lines along the mangroves will cool the water down a few degrees making it a more desirable place for the fish to be.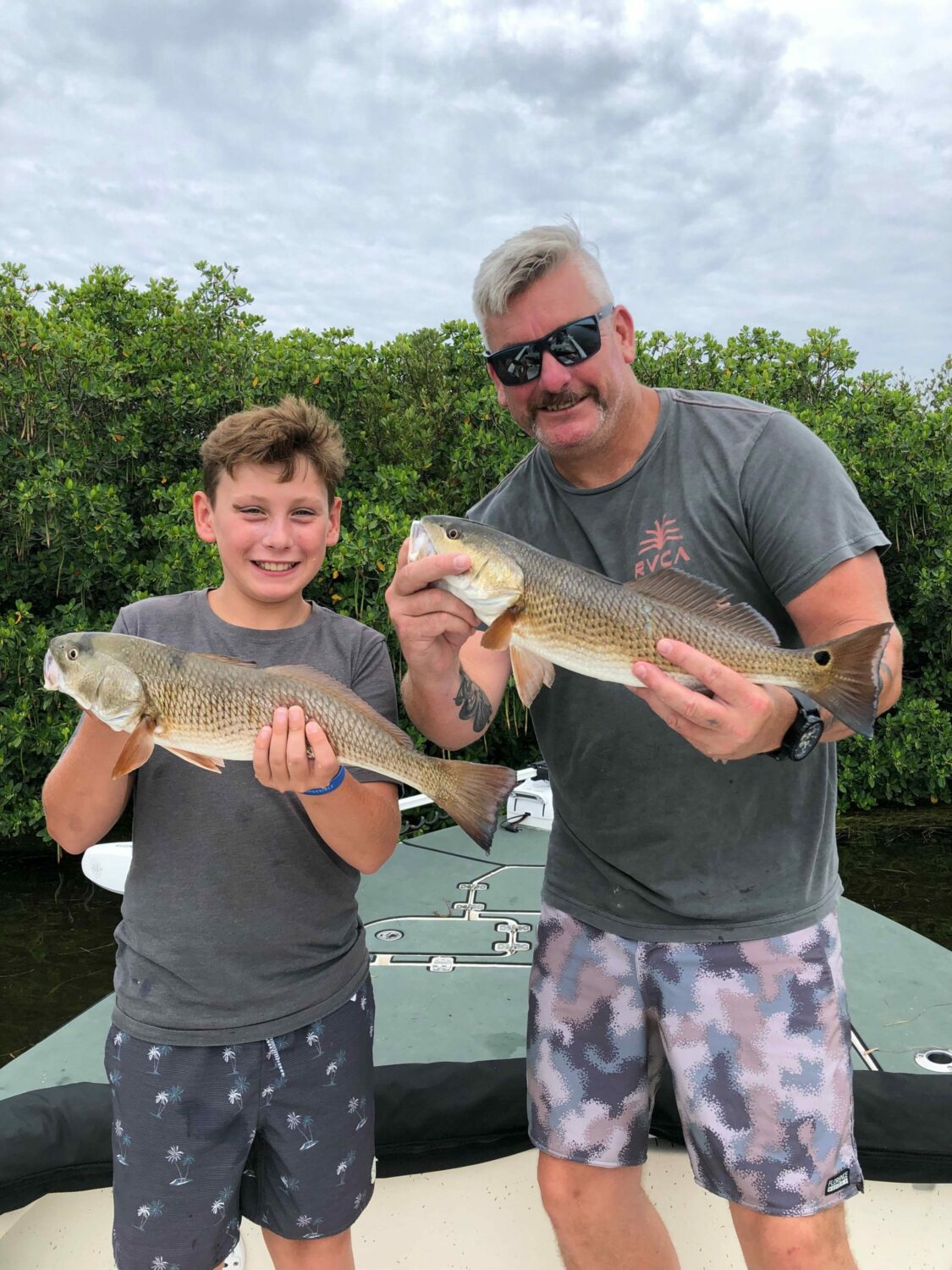 A cut piece of pinfish or mullet seems to work the best as the heat makes these fish more lethargic not wanting to chase down a live bait. Pitch the bait on a knocker rig or jig head up along the mangrove in the shade lines as close as you can get. As always, look for school of mullet as Redfish will common mix in with them.
Scalloping
Scallop Season is still in full swing if you're looking for a fun way to cool off. You can find our more information about our scallop trips here.
Looking Ahead
The 2023 Gag Grouper Season, out of Crystal River Fl, opens up starting September 1st and runs through November 10th. A Gag Grouper Fishing Charter is one of the most fun trips we offer as these fish pull like no other and are excellent table fare. Our season in the Gulf of Mexico is only 71 days long this day so book your trip soon, so you don't miss out!
Book A Fishing Charter
If you're looking to go fishing or scalloping charter, we'd love to have you! Leave the stress at home and enjoy an all-inclusive trip out on the water with Crystal River Sport Fishing. Give us a call at (813) 486-4642 or book online by clicking here today!