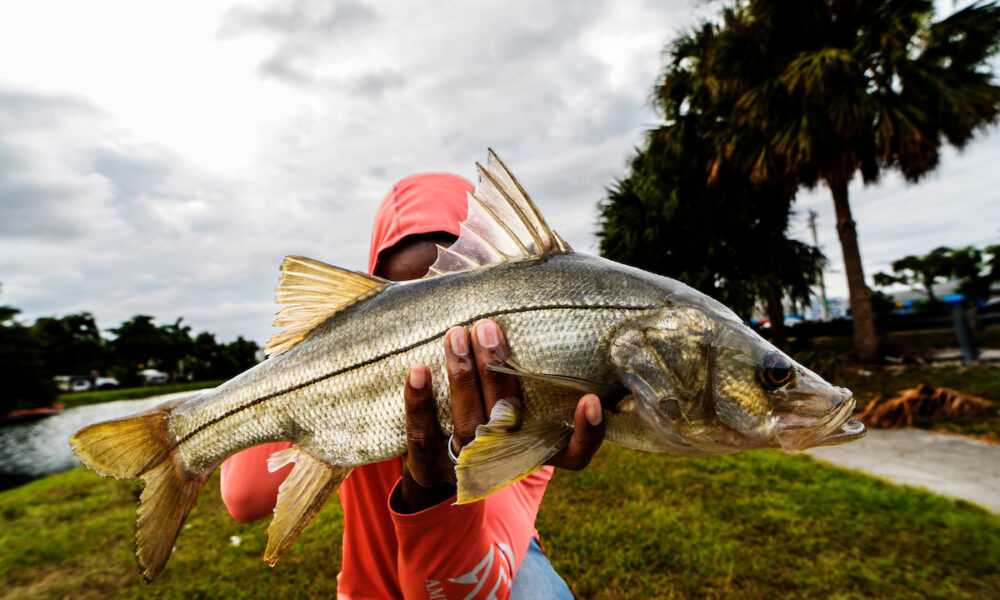 If you're looking to try your hand at fishing Now is a great time to book your spring or summer fishing trip to Crystal River. The crystal clear water, warm weather, and abundance of fish make it an ideal destination for anglers of all skill levels.
In this blog, we'll discuss what it's like to fish in Crystal River during the month of May as well as what to expect during other key times of the year. 
May Report: What Fish are Biting in Crystal River?
Snook season is coming to an end and Grouper season is on the horizon. Our primary targets this time of the year are Redfish, Trout, Snook, and Cobia. As the water temperature becomes more consistent the fish start to transition into their summertime patterns.
Redfish and Snook
Redfish and Snook can be found in the crystal clear water cruising around the vibrant mangrove islands. Our go-to bait this time of the year for Redfish is live or cut pinfish. Frequently found with the mullet, so be sure to keep an eye out for them. Keep in mind that some big redfish can measure in at 30 inches or more!
While fishing for snook, you can consider using mullet-colored bait which closely imitates their prey. A brightly-colored worm can also do the trick and improves your chances of catching more fish. 
Snook season in Florida is an exciting time for anglers who are looking to test their skills. There are many ways to fish for snook, but one of the best methods is to cast out a weighted line and wait for a bite. Snook tend to lurk near structures in shallow water, so it's important to use bait that will reflect the environmental conditions. For example, if there are schools of mullet in the area, it might be a good idea to use a jig tipped with shrimp. Once you've identified a promising location, cast out your line and wait for a nibble. When you feel a tug on your line, set the hook and reel in your catch.
The crystal clear water and the mangrove islands provide snook and redfish with a perfect environment for feeding. If you're fishing from a boat, be sure to check the depth of the water as well as the mangrove islands. Snook and redfish tend to hang out in this area.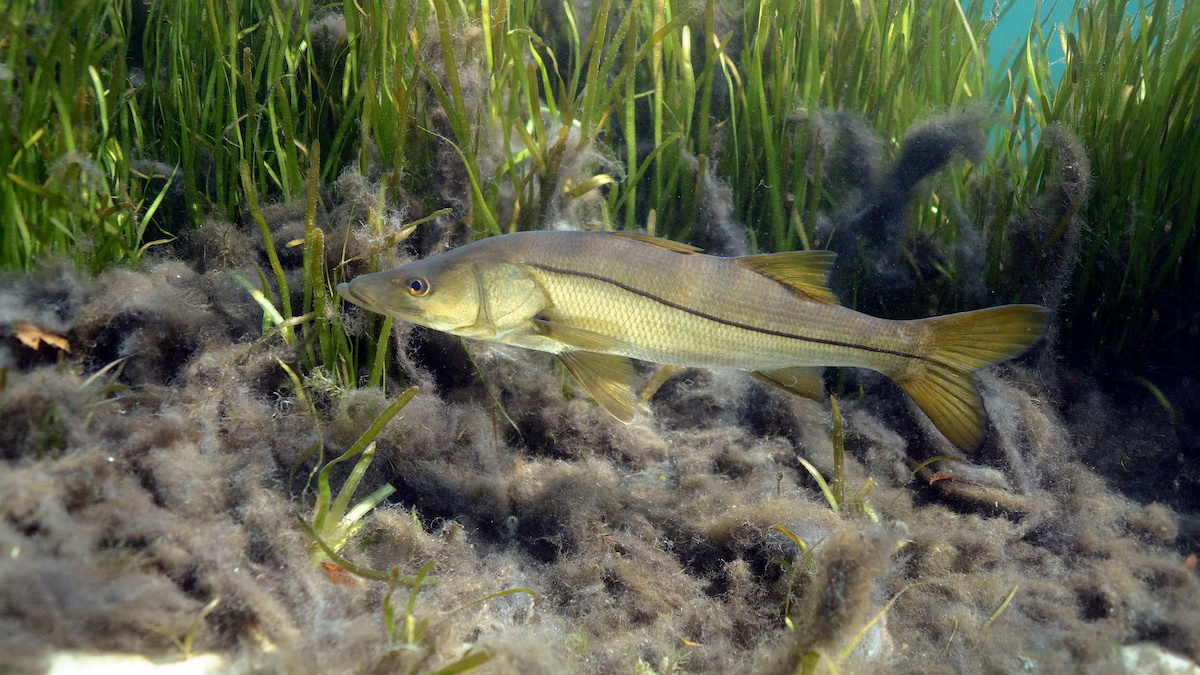 Trout
As the water temperatures rise, the trout push out to some deeper water. Fishing our "Offshore" grass flats from Crystal River to Homosassa, trout can be found from 6'-10' of water. Grab your favorite soft plastic paddle tail and pair it up with a 1/8 jig head to ensure some trout action. Weeding through some smaller trout is a common theme this time of year. The key to catching trout is to be patient and be sure to work the area thoroughly.
Trout will hide in a variety of places, depending on their food source, water temperature, and the local environment. While they might seem like passive fish, they are extremely hardy but they will seek shelter when it gets too hot or too cold. In addition to hiding undercover, trout will try to avoid predators by moving to a different part of the river or going into a rest state.
Cobia
This time of the year the Cobia are passing through Crystal River, making their yearly migration north. These structure-oriented fish can be found in many places throughout our area. Live pinfish is our go-to bait to get these hard fighters on the line.
The cobia fish go by several names, including:
Black salmon
Cabio
Crabeater
Cubby yew
Kingfish
Lemonfish
Ling
Prodigal son
Runner
Sergeant fish
Cobia are strong, fast-swimming fish that can put up a fight, so you'll need a sturdy rod and reel with enough line to get your hook deep into the water. Since they are difficult to control, you'll want to be careful that they don't get tangled. Cobia likes to eat live eels, cut bunker and soft or peeler crabs.
There are many more species of fish in the river, including catfish, black crappie, channel catfish, largemouth bass, white bass, and more. Of course, this will all depend on the time of year and where you're fishing. The best time to fish the river is between May and November when the water levels are low and the fish have a chance to feed on all the aquatic plants.
Vacationing in Crystal River? Here's Where to Eat, Stay & Play
If you are planning a trip to Crystal River, you're likely wondering where you can stay, as well as the best places to eat and fun things to do. Take our advice as a local:
Where to stay: Consider staying at Plantation on Crystal River. Plantation on Crystal River offers unforgettable experiences for all in Florida's historic Capital of the Manatee.
Where to eat: The locals have several favorites, including Hardwood Smokehouse Crystal River as well as West 82 Bar and Grill. West 82 Bar and Grill is an eatery at the Plantation on Crystal River, making for a quick, convenient and delicious meal.
Things to do: Be sure to visit Three Sisters Springs while you're in Crystal River. This is a great place to go kayaking. It's also a federally protected area as it's a refuge for manatees during cold weather.
Why Fish in Crystal River?
Fishing in Crystal River is an incredible experience. Not only is there gorgeous scenery, but there is a plethora of fish to hook! The type of fish that you'll catch depends on the time of year. No matter what you find on the end of the line, you're sure to have a great time while fishing in this area.
Should You Try Charter Fishing on the Crystal River?
If you've never fished before, you may want to consider charter fishing on the Crystal River. This can be a great way to see the river and the wildlife, but
you'll also get to fish with a guide who can help you out with any questions you may have about fishing.
Charter fishing is a great way to experience the area and enjoy the time with your family or friends.
Depending on the time of year, character fishing with Crystal River Sportfishing offers the following experiences:
Inshore fishing: Explore the beauty of the Nature Coast with inshore fishing via a fishing charter. You'll immerse yourself in this incredible ecosystem with stunning crystal-clear waters.
Gag grouper fishing: If you are up for a challenge, consider gag grouper fishing at Crystal River. These fish are relentless fighters that always bring an exciting time out on the water.
Scalloping: This is one of the best-kept secrets of staying cool in Crystal River. Scalloping doesn't begin until July, but keep this activity in mind as we go deeper into the summer season.
And if you've never fished Crystal River, you're missing out on a great experience. it's an immensely popular destination for catch-and-release fishing because it has one of the best seasons for fishing in the country. Not only is it home to multiple species of fish, but it is also a habitat for wildlife.
What to Expect on a Crystal River Fishing Charter Trip
You don't need to bring much when you choose Crystal River Sport Fishing as your charter (we even bring the tackle!), but there are a few things you should consider bringing on your charter fishing trip:
Swimsuit (if you plan to get in the water)
Non-Spray Sunscreen
Hat
Sunglasses
Cooler for Cleaned Fish
Food and Canned Drinks (no glass bottles/containers)
Don't worry, we'll never forget about your comfort while fishing on the Crystal River. The boat is designed for a day out on the water, with cushioned seats that allow you to rest and relax as we glide through Crystal River and storage compartments that allow you to keep your personal items within close reach.
All in all, Crystal River Sportfishing will provide you with the fishing experience of a lifetime.
What Wildlife is in Crystal River?
There are many different types of wildlife in Crystal River, but some of the most common include white-tailed deer, black bears, skunks, wild turkeys, and red foxes. There are also many different types of snakes and frog species that you ay spot.
Are there manatees in the Crystal River? Yes, but not usually during this time of year. Manatee season ends in March but you'll find them here in the area again come November.
Final Thoughts: Come Fishing on the Crystal River
We're wrapping up the month of May, but you still have the rest of the year to explore Crystal River and enjoy the great outdoors. Come see all the species of fish that Crystal River has to offer, while you make lasting memories with your loved ones. This is the perfect time of year to snag the catch of a lifetime so come along with Crystal River Sport Fishing and Captain Jayce for your next charter fishing adventure.