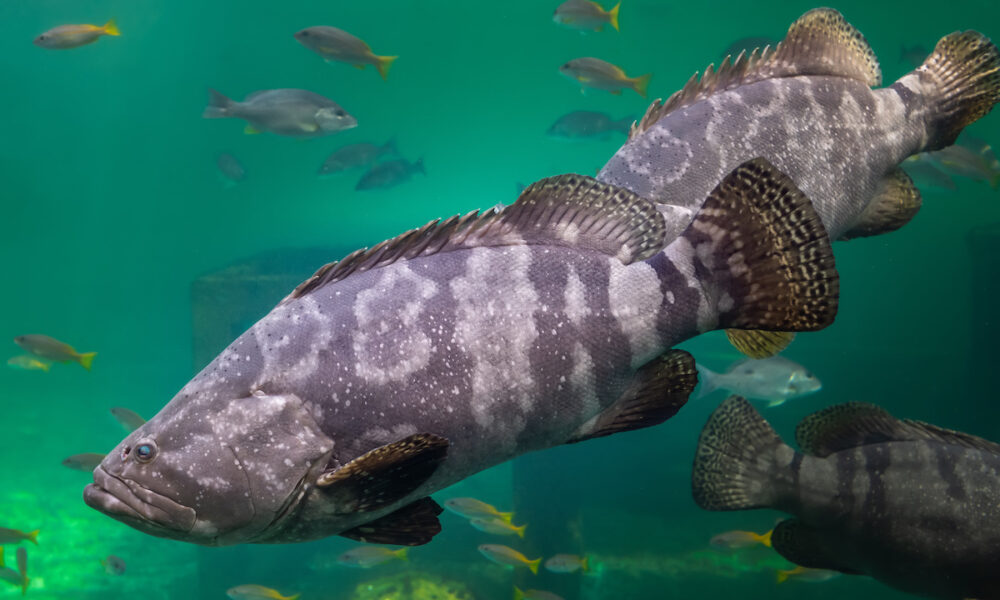 Crystal River is known for its gorgeous clear waters, but did you know it's also a hot spot for grouper fishing? The crystal clear waters in this small city make it an awesome place to hunt for these elusive fish. That's why so many people decide to go fishing for grouper in Crystal River!
We initially said "hunt" because that's exactly what fishing for grouper is like. These fish aren't just sitting around waiting for us to catch them. They are intelligent and fast-moving, so catching them takes some skill. We talked to a local angler who knows everything there is to know about catching these creatures in the waters of Crystal River.
June Fishing Report
It's hard to believe that May is already in the rearview mirror. The time we all look forward to has arrived once again: Grouper time! June is primarily dedicated to Gag Grouper, as it is one of our most popular species to target. Our miles of hard rocky bottom provides an ideal habitat for these fish. Hard fighters paired with being a delectable table fair make it a fish everyone can enjoy. Most of our Grouper Fishing is done anywhere from 8'-30' of water.
Rock piles, ledges, or any underwater structure is a great place for a grouper to be hiding waiting for his next meal. A standard bottom rig with a live pinfish on the end is a combination they can't resist.
Be sure to lock down the drag and hold on tight as these fish will give it everything they got to get you down in the rocks. Big spinning reels or conventional reels spooled up with a 60-80lbs braid paired with a 60-80lbs leader will give you the upper hand in putting these fish in the boat.
Another way to target Grouper is with trolling plug. Trolling Rapala Xraps or other hard baits across the top of the structure can produce very well by keying in on the Grouper's aggression and triggering a reaction strike.
What Does Grouper Fish Look Like?
Grouper fish are relatively easy to identify. Though there are multiple species of grouper fish, they all have large, thick bodies and wide mouths.
Some species can grow quite large in fact, the largest recorded grouper fish was almost 700 pounds! Grouper fish come in a variety of colors and patterns, but most have large scales. They are found in the Atlantic Ocean, Indian Ocean, and the Pacific Ocean- and also right here in Crystal River, Florida.
Best Bait to Use for Grouper Fish
If you want to catch a lot of grouper fish, you need to use the best bait for grouper. While there are many opinions out there on what that might be, we like to use pinfish for grouper bait.
A pinfish is a small, edible fish with a long, narrow body, a small head, and prominent pectoral fins. They have small mouths and relatively large eyes. Pinfishes are demersal fish, meaning they spend most of their time in the shallow waters near the bottom of the ocean. Although they are small, pinfishes can be quite tasty.
They can be found in tropical and subtropical oceans all around the world, including off the coast of Florida, through the Caribbean to Brazil, and around the Pacific Ocean from California to Japan.
Pinfish are one of the most commercially important species in many areas of the world. They are often caught as bycatch in commercial fishing but are also fished for sport or food.
Pinfish are very good eating fish and are often caught using fishing lines and hooks. They can also be fished using live or dead bait such as cut fish or chicken parts.
The Best Equipment for Fishing for Grouper
The best equipment for fishing for grouper is a heavy-duty rod and reel. Grouper are heavy fish and put up a good fight, so you want equipment that can withstand the stress without breaking. Grouper can be caught on a variety of lures like spoons and jigs, but they are smart fish, so you need to be strategic about the type of bait you use as well as your choice of equipment.
Consider using circle hooks when you're fishing for grouper in Crystal River. While your selection of fishing hooks is a personal choice, a circle hook can leverage your grouper fishing experience. When you use the right approach with circle hooks, they will hook the grouper at the corner of the mouth. This allows you to easily release the fish and improves the chance that it will live.
Keep in mind that you don't want to set the hook when you use circle hooks. This can cause you to miss the fish. 8/0 to 10/0 circle hooks typically work great.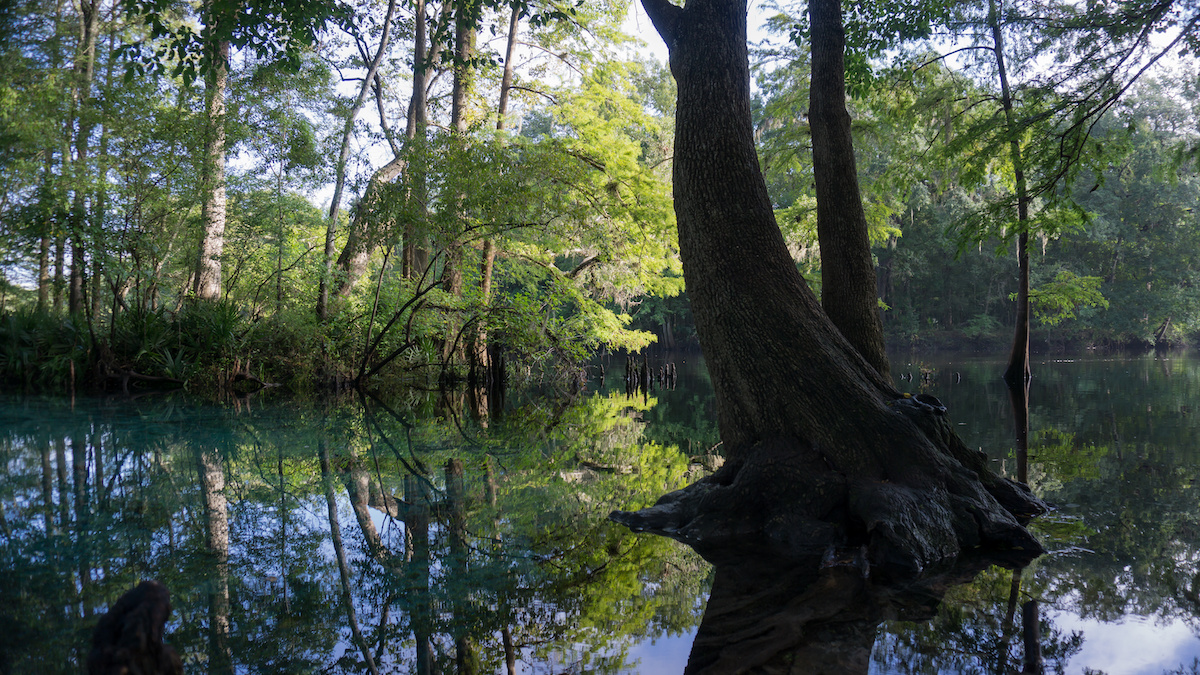 Tips for Hooking and Keeping a Grouper
Catching a grouper isn't the hard part. It's keeping it. These fish are hearty and don't give up easily!
There are several ways to catch a grouper fish from shore. Some anglers like to use lures or bait, while others prefer to simply wade into the water and cast their line out. Regardless of the method you choose, you can do a few things to improve your chances of catching a grouper fish.
Grouper fish tend to be drawn to structure so they can often be found on reefs or near docks and jetties. Try casting around these areas and luring in grouper with baits such as shrimp or squid strips. Also, try casting behind the structure where you think the grouper might be holding out of reach. If you are fishing for a large grouper fish, try casting very far out into the water. This will allow you to cast over a larger area and increase your chance of catching one.
If you choose to go fishing for grouper in Crystal River on a charter boat, your captain can help you hook the grouper of a lifetime!
Is Grouper Fish Good for Eating?
Grouper is a delicious fish. You can certainly eat it if you wish! Grouper has a subtle taste and it is not overly fishy. In fact, it has a slightly sweet taste and it has a texture that is easy to work with, even if you overcook it.
Grouper works in a variety of dishes, including the classic fish sandwich. It is also great to absorb dressings and marinades. The health benefits of this fish include low-fat content, omega-3 fatty acids, high protein, and a lot of vitamins. This fish particularly has a lot of calcium, iron, zinc, magnesium, and potassium.
One of the notable considerations of eating grouper is its mercury grade. It has high levels of mercury, which can cause problems such as bloody stool, mood swings, memory loss, or muscle weakness. For most people, moderate intake of mercury in fish is not a concern, but you do want to be aware of what you're putting in your body, especially if you eat grouper frequently.
Cool Things to do in Crystal River in June
Are you visiting Crystal River in the month of June? There is something to do for everyone in our area. In addition to fishing for grouper in Crystal River, check out the following ideas for things to do this month:
Visit Homosassa Springs State Wildlife Park: If you love nature, you won't want to miss out on this state wildlife park. It sits on the Crystal River where you can swim with manatees. You'll see copious amounts of wildlife and experience the beauty of this area!
Get a bite to eat at Grannie's Country Cookin' Restaurant. Located on US Hwy 19, Grannie's kitchen has over 2,000 Google reviews and 4.6 stars. This is a popular spot with the locals with a great atmosphere. Tip: arrive early as this restaurant gets very busy!
Take a fishing charter trip on crystal river: Perfect if you're fishing for grouper in Crystal River! It's a relaxing and exciting experience that allows you to connect with friends, family, and nature alike.
June Report: Fishing for Grouper in Crystal River 
Grouper is an amazing fish, and catching one is a feat. If you're thinking about heading out on the water to catch one, be sure to come along with Crystal River Sport Fishing!
We are the experienced fishing character that can help you catch grouper, along with many other types of fish. When you're looking for the best-hidden spots for fishing in Crystal River, we also have you covered! Contact us today with questions.