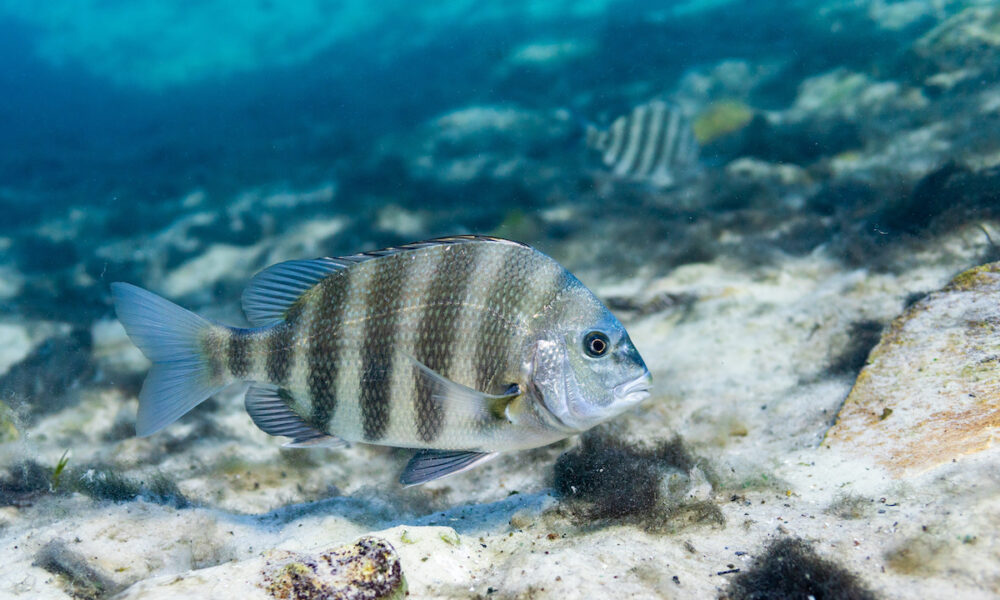 With its abundant wildlife, breathtaking views, and secluded nature, it's no wonder that so many people are drawn to the area around Crystal River for fishing. There are many different types of fish worth catching in this area; one just needs to know where to look. If you are looking for some great opportunities to go fishing in Crystal River, FL, there is almost always a fish available to hook!
The best time to visit depends on what you want to catch. No matter the time of year, you're sure to have fun out on the water, immersing yourself in the beauty of the area.
What makes fishing in Crystal River, FL one of the best ways to spend the day?
Find a Variety of Interesting Fish
There are a variety of different fish that live in or travel through the waters near Crystal River. Redfish, snook, tarpon, and trout are all commonly found in the area.
While redfish are usually the most abundant species here, snook can appear in large numbers during the fall season, with gag grouper being one of the most popular. There are also species found during the winter months when the temperature of the water drops.
With so many different fish, you'll want to bring a variety of lures and bait with you. Each type of fish is looking for specific things depending on the season. Winter is a great time to catch tarpon and redfish, but it's also a good time to catch snook and trout, especially if you use artificial bait.
It's easy to lose track of the type of fish that you'll find in this area. If you're fishing in Crystal River, you'll want to carefully select the right bait and equipment to hook the fish of the season.
So, what equipment should you bring if you plan to fish in Crystal River?
Try Out a Variety of Different Baits and Fishing Equipment
With so many different species of fish available in Crystal River, what equipment should you bring to make your trip enjoyable and increase your odds of getting a great catch?
Insect Repellant- If you're fishing in Florida, or any other southern state, you'll want to bring some insect repellent. The mosquitoes and other bugs are especially fierce during the summer months.
Lures and Bait- You'll want to make sure you have a few different lures and/or bait with you. You never know what fish are in an area and what type of bait they're looking for, especially if you are unfamiliar with the area.
Rods and Reels- When it comes to fishing rods and reels, you have a few different options. For example, you can use a light action rod if you plan to catch trout while fishing in Crystal River. Keep in mind that if you use a fishing rod that is too heavy for the fish species you are after, the fish can take off with the bait easier.

While these are general tips, we can't stress enough that you'll need the right equipment and bait depending on the fish species. For example:
Spinning reels and braided lines are great for gag grouper
Looking to snag Snook? Snook like to eat shrimp, finger mullet, and pinfish
Many different types of baits work great for Mangrove Snappers, including pin fish, grunts, and cigar minnows
Reel in the Catch of a Lifetime with Crystal River Charter Fishing
If you're visiting this area and want to take advantage of the best spots, a fishing charter is a great way to do it. It will help increase your odds to hook a great fish, whether you're an experienced or novice angler.
Charters are a great option for those who aren't familiar with the best spots in the area. A good charter company will have information on the best locations based on the time of year and what species are most likely to appear in each area.
The best fishing charter companies in Crystal River also have guides that know every nook and cranny of a given area. If you're taking a charter, ask if the guides are familiar with the best spots to catch certain species.
When you want to get the most out of your crystal River fishing experience, consider charter fishing with Crystal River Sport Fishing.
Experience an Abundance of Wildlife
Like most Florida coastal areas, Crystal River is teeming with wildlife. While you're fishing, you might catch a glimpse of a manatee, a river otter, or a bobcat. You might also see stingrays and dolphins as they swim near the shoreline or a bald eagle as it soars overhead.
If you're lucky (or unlucky depending on how you look at it), you might even see an alligator in one of the nearby lakes or rivers. Keep in mind that if you do see a gator, you should maintain a safe distance. Don't get too close to the water and never feed any of the wildlife you come across.
No matter what time of year you visit, you're sure to see something interesting.
Take Time Out and Swim with the Manatees
The crystal clear waters of Crystal River, FL are perfect for swimming with the manatees. Crystal River, FL has beautiful beaches and a variety of activities that make it a great place to visit.
There are a couple of ways to swim with the manatees in Crystal River, FL. One option is to take an outfitter's tour with a guide who will show you where to find the manatees and also how to behave around them.
The second option is to go on your own and look for signs that indicate when they are in the area, such as "manatee swim location." Once you find them, be sure not to spook them or upset them in any way because they can be very protective of their territory.
Click here to learn more on how to swim with manatees in Crystal River.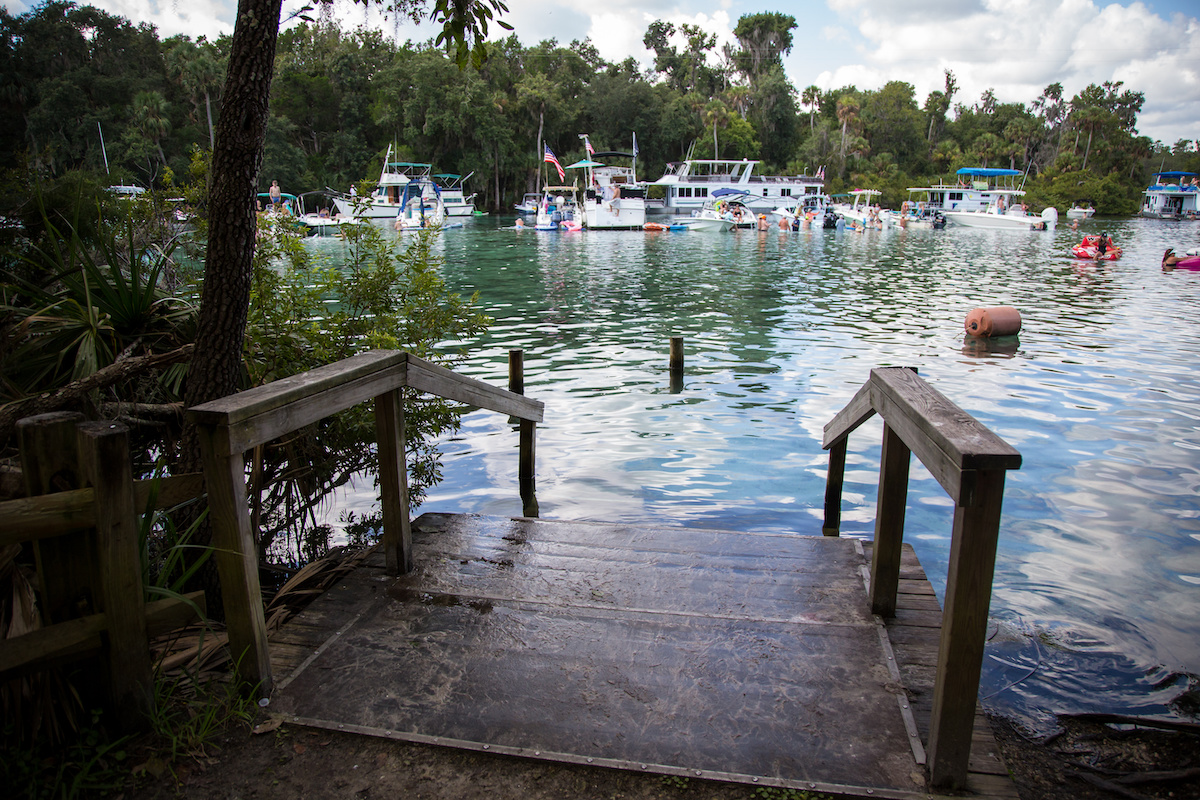 What Else is there to do in Crystal River?
If you love fishing, you might want to consider exploring other areas nearby. Crystal River is only about 15 minutes from the Gulf of Mexico, which is a great place to explore both fresh and saltwater fishing.
If you're interested in wildlife, you're sure to see plenty of alligators, manatees, and deer in the areas surrounding Crystal River. Regardless of the time of year, you're sure to see a variety of exciting animals. During the winter and fall seasons, you might want to consider heading to nearby areas that are home to migratory birds.
There are also different restaurants to explore while you're in the area. Some of the local favorites include Cracker's Bar & Grill, Grannie's Country Cookin' Restaurant, and Vintage on 5th. Take a look at this Trip Advisor article to learn more about the best restaurants in Crystal River, FL.
Going in Fishing in Crystal River? Contact a Charter Experience with Crystal River Sport Fishing
Crystal River is one of the best places to fish in Florida, if not the entire United States. Whether you're an expert angler or just beginning the sport, there is an abundance of fish to be found in these waters. There are a variety of different species, and you can choose to fish from a boat or the shore.
If you're considering visiting Crystal River, get ready to hook the catch of a lifetime with Crystal River Sportfishing. Captain Jayce has extensive knowledge of fishing in this area on nearly every type of fish you can imagine. Have questions about fishing in Crystal River? Contact us today for assistance!