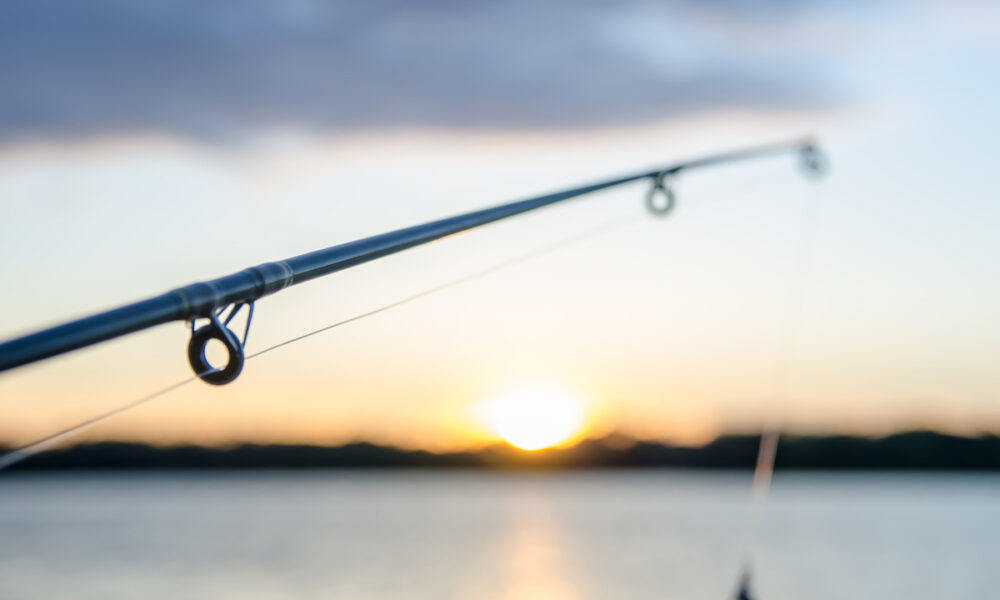 Are you looking for an unforgettable fishing experience? Look no further than Crystal River, Florida! With its diverse aquatic wildlife and stunning natural beauty, Crystal River is the perfect destination for any angler looking to embark on an adventure with fishing charters.
Crystal River is a world-renowned fishing destination that attracts anglers from all over the globe. The area boasts a diverse marine ecosystem, including a variety of fish species, making it an ideal location for any fishing enthusiast.
1. Experience The Scenic Beauty of Crystal River
Crystal River's natural beauty is simply breathtaking and adds to the allure of a fishing charter. From the crystal clear water to the lush vegetation, the area offers a serene and tranquil environment for anglers to unwind and connect with nature. The stunning sunsets and picturesque scenery make for an exciting experience that is sure to leave any angler in awe.
Meanwhile, Crystal River is home to many scenic spots that are worth exploring. This includes Kings Bay, which is famous for its crystal clear water and abundant wildlife. The Crystal River National Wildlife Refuge is another must-visit spot that boasts stunning natural beauty and diverse wildlife.
Don't forget that Crystal River has an abundance of wildlife, such as:
West Indian Manatee – Crystal River is famous for its population of West Indian manatees. They gather in the area during the winter months to seek out the warm waters of the natural springs.
American Alligator – Alligators are a common sight in Crystal River, particularly in the surrounding wetlands and marshes.
River Otter – River otters are in the rivers and streams of Crystal River. They are fun to watch with their playful behavior and excellent swimming skills.
Florida Panther – While rare, Florida panthers have been known to inhabit the surrounding forests and wetlands of Crystal River.
Raccoon – Raccoons are a common sight in Crystal River, particularly in the surrounding neighborhoods and parks.
Eastern Diamondback Rattlesnake – While not common, Eastern Diamondback Rattlesnakes are in the forests and wetlands surrounding Crystal River.
Roseate Spoonbill – This brightly colored bird is in the marshes and wetlands.
Great Blue Heron – Great Blue Herons are a common sight in Crystal River, particularly in the shallows and wetlands surrounding the area.
Osprey – Ospreys can often be seen flying over the waters of Crystal River, searching for fish to catch.
2. A Variety of Fish Species to Catch with Fishing Charters
Crystal River is a paradise for anglers, with a variety of fish species that can be caught year-round. Redfish, sheepshead, and mangrove snapper are some of the most common species that can be found in the area. During certain times of the year, anglers can also reel in gag grouper, a prized catch known for its delicious taste and fighting spirit.
Top 7 Fish to Catch in Crystal River
What kind of fish can you expect to catch when you're on a fishing charter? These are some of the most popular and exciting fish to catch:


Redfish – Redfish are a popular species that you can find here year-round. They are a hard-fighting fish and offer a delicious taste.
Trout – Speckled sea trout can be found in Crystal River, particularly during the cooler months but you can find them all throughout the year.
Snook – Snook has two seasons: March-April and September-November. They are often caught using live bait or artificial lures.
Cobia – Cobia is a popular gamefish that is in the Crystal River area from April-June. They are known for their delicious taste and strong fighting ability.
Grouper – Gag Grouper is in the area from September 1-November 10. They are often found near structure such as rock piles and wrecks.
Sheepshead – Sheepshead are in the area from January to March. They are known for their hard fighting and delicious taste.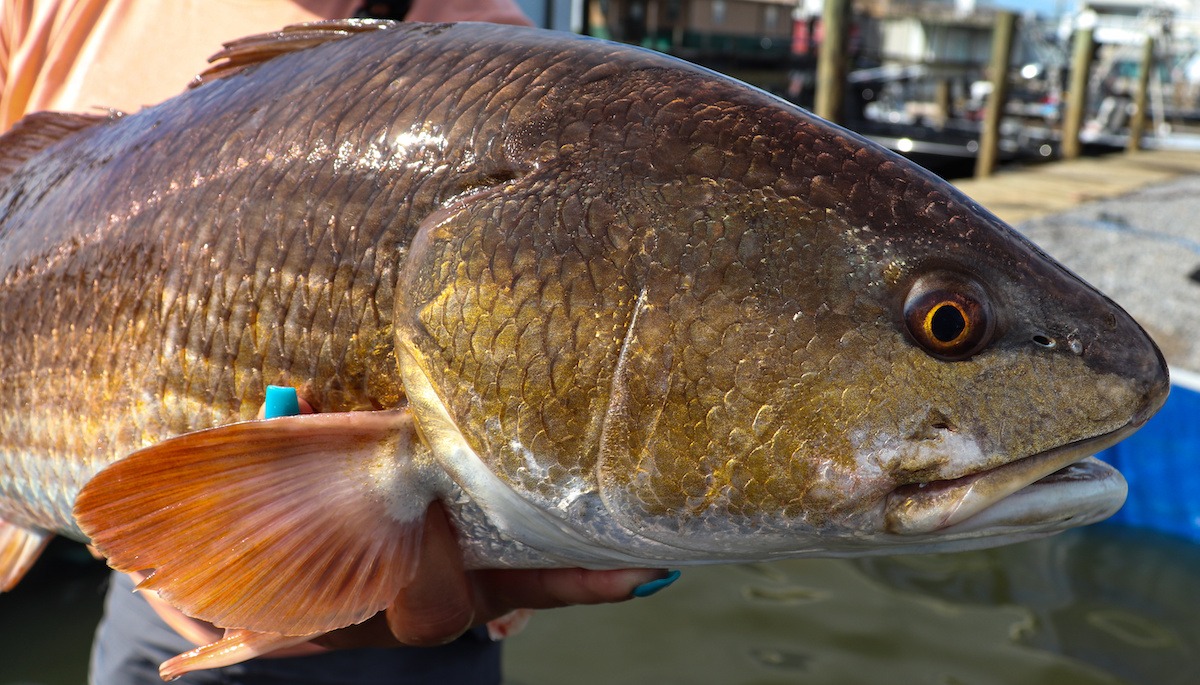 3. Experienced and Knowledgeable Guides (Like Our Own Captain Jayce)
Hiring a local guide for a fishing charter is essential for a successful trip. Local guides have an intimate knowledge of the area, including where the best fishing spots are and what bait and techniques work best for each species.
Crystal River fishing charter captains make excellent Crystal River Florida guides. This is because they have extensive knowledge of the area and its unique ecosystem. They know where to find the best fishing spots and what techniques work best for each species. Furthermore, fishing charter captains often have years of experience navigating the waterways. This helps for ensuring a safe and enjoyable trip for all passengers.
4. Charter fishing in Crystal River Brings Plenty of Family-Friendly Fun
A fishing charter in Crystal River is a fun activity for the entire family. Children can learn about different fish species and their habitats. All ages can enjoy the thrill of catching them. Many fishing charters also offer sightseeing opportunities, allowing passengers to spot manatees, dolphins, and other wildlife in their natural habitats.
Some fun activities to do in the Crystal River, FL area include:
Swimming in the crystal-clear waters of Kings Bay or at the Three Sisters Springs
Kayaking or paddle boarding along the scenic waterways of Crystal River
Wildlife watching, including manatees, dolphins, and various bird species at any of the local wildlife parks or on a guided tour
Exploring the Crystal River Archaeological State Park, which features Native American burial mounds and exhibits about the area's early inhabitants
Visiting the Homosassa Springs Wildlife State Park, where visitors can see Florida panthers, black bears, and other native animals up close
Taking a scenic boat tour to see the local wildlife and learn about the area's history and ecology.
5. Educational and Environmental Opportunities
A fishing charter in Crystal River can offer educational opportunities to learn about the marine ecosystem and environmental conservation efforts in the area. Fishing guides often provide information about local fish species, their habitats, and the importance of sustainable fishing practices. Many fishing charters also partner with local organizations to promote conservation efforts. We help educate passengers about the importance of preserving the area's natural resources.
The area is rich in eco-tourism and educational activities. Visitors can explore local wildlife parks, take guided tours to see manatees and dolphins, visit archaeological sites, and learn about the area's history and ecology on a scenic boat tour.
Fishing Charters: Book a Crystal River Fishing Charter Trip with Crystal River Sport Fishing
If you're looking for a unique Florida destination that offers both excitement and educational opportunities, booking a fishing charter in Crystal River should be at the top of your list. This area brings you stunning natural beauty, a diverse marine ecosystem, and a commitment to environmental conservation. Book a trip with Crystal River Sport Fishing today.