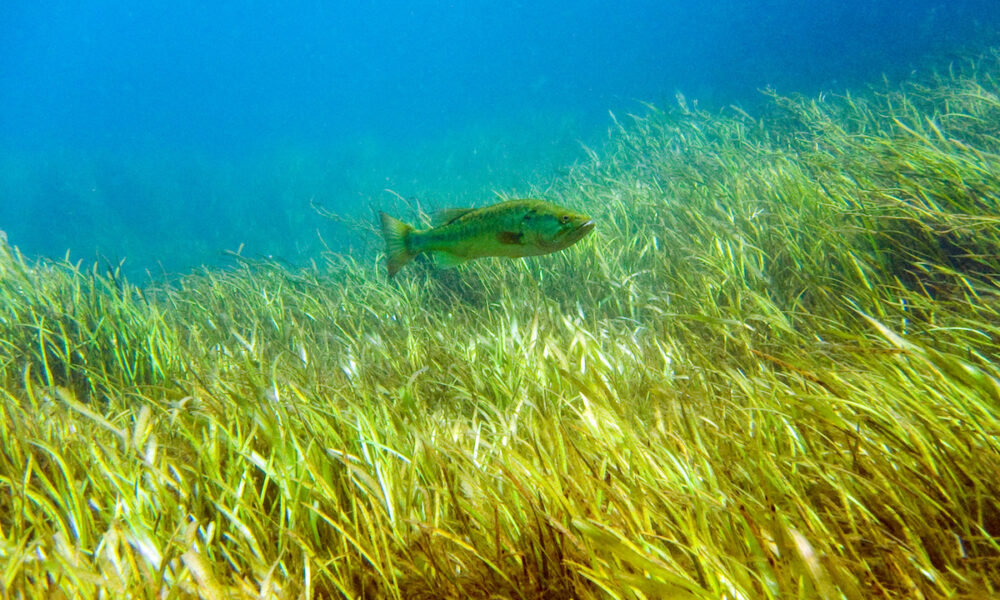 Looking for a fun time in the picturesque area of Crystal River? Fishing is always a fun time, but what fish in Crystal River make for the most exciting adventure? Let's find out!
Crystal River is a haven for fishing enthusiasts. The river is home to a wide variety of fish, including sheepshead, snook, and gag grouper. Fishing in Crystal River offers a unique opportunity to connect with nature and enjoy the peaceful surroundings while catching some fish.
1. Gag Grouper: Bring Your A-Game and Have Some Fun
Gag Grouper is a species of fish commonly found in the Crystal River of Florida. They are primarily found in rocky ledges, coral, and artificial reefs in shallow waters. These groupers typically grow up to 3 feet in length and weigh around 50 pounds. These fish have aggressive feeding behavior towards small baitfish and crustaceans.
Why fish for gag grouper in Crystal River? Here are a few reasons to catch this type of fish:
Delicious taste: Gag Grouper is one of the tastiest fish in the world. It has a firm, white meat that is perfect for grilling, frying, or baking.
Nutritious: Gag Grouper is also a healthy food choice, as it is low in fat and high in protein, vitamins, and minerals.
Fun and challenging: Catching Gag Grouper can be a fun and challenging experience for anglers of all levels, as they are known for their strength and fighting ability.
Great sportfishing: Gag Grouper can grow up to 80 pounds and are a popular target for sportfishing enthusiasts, making for an exciting and rewarding catch.
Conservation efforts: Catching Gag Grouper can also contribute to conservation efforts, as there are strict regulations in place to ensure sustainable fishing practices and protect the species from overfishing.
2. Redfish: Cool Color, Challenging Catch
Redfish are a common sight in the crystal-clear waters of Crystal River, FL. These fish have a distinctive reddish hue on their backs and are commonly found in shallow waters near the shore. Their habitats range from seagrass beds to oyster bars, and they often feed on crustaceans and small fish.
Some benefits of catching redfish include:
Excellent taste: Redfish is a delicious fish with a mild flavor and firm, flaky flesh that is perfect for grilling, frying, or baking. It is a favorite of many seafood lovers because of its taste and texture.
Nutritious: Redfish is a good source of protein, vitamins, and minerals. It is low in fat, high in omega-3 fatty acids, and contains essential nutrients such as vitamin B12, vitamin D, and selenium.
Thrilling experience: Catching Redfish can be an exciting experience. These fish have a strong fighting ability, and it can be a challenge to reel them in. It requires skill and patience, making it a great sport for fishing enthusiasts.
Great outdoor activity: Fishing for redfish is a great way to enjoy the outdoors and spend time with family and friends. It offers an opportunity to explore different bodies of water, such as saltwater bays or shallow flats, and to observe marine life in their natural habitat.
Economic value: Redfish is an important commercial fishery in many parts of the world. Catching and selling redfish can provide economic benefits to local communities and support the livelihoods of fishermen and seafood businesses.
3. Sheepshead: Smile! These Fish Have Human-Like Teeth
Sheepshead is a species of fish in Crystal River, FL. They inhabit both freshwater and saltwater environments and are known for their distinctive black and white striped appearance. Sheepshead are often found near structures such as docks, bridges, and pilings, where they feed on crustaceans and mollusks.
Why try your luck and go fishing for Sheepshead? This is a popular fish for the following reasons:
Sheepshead is a delicious and highly sought-after fish with tender, white meat that can be prepared in various ways.
Catching Sheepshead is a great time for both beginners and experienced anglers.
Sheepsheads spend time in various locations, including piers, docks, and bridges, making it accessible to many anglers.
Catching Sheepshead can also help maintain ecological balance. Since they feed on crabs and other crustaceans, fishing prevents the overpopulation of these species.
4. Snook: Shake up Your Regular Fishing Routine
Snook is a popular game fish found in the Crystal River area of Florida. They can be found in shallow flats, mangrove shorelines, and deeper channels. Snook are known for their unique ability to adapt to changing environments, making them a versatile species that can thrive in a variety of habitats.
What's exciting about catching snook? Anglers go after this fish for reasons such as:
Snook is one of the tastiest fishes around, with a sweet, mild flavor and firm texture. It is a popular dish in many seafood restaurants and can be cooked in a variety of ways, such as grilled, fried, or baked.
Catching a Snook is an exciting and challenging experience, as it is a strong and agile fish that can put up a good fight. It is a rewarding experience to successfully reel in a Snook and feel the rush of adrenaline.
Snook is a popular game fish that can be found in many coastal areas, such as Florida, Texas, and the Caribbean. It has a healthy population and is not endangered, making it a sustainable choice for fishing enthusiasts.
Sport Fishing: Snook is a popular sport fish that attracts anglers from all over the world. It is a prized catch that can be found in both freshwater and saltwater and requires skill and strategy to catch.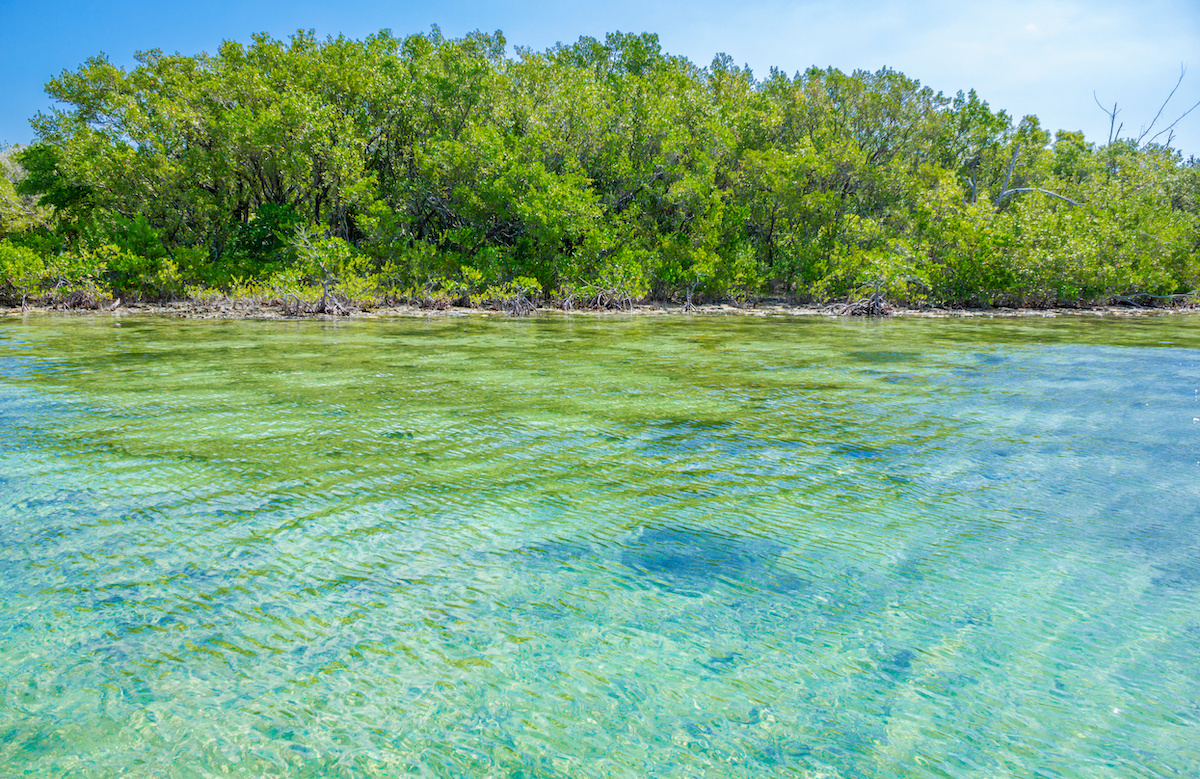 5. The Mighty Mangrove Snapper
The Mangrove Snapper is a popular game fish found here in Crystal River, FL. These fish have a distinctive appearance. They boast a dark brown or gray body and a prominent black stripe running from their eye to their tail. These fish are in a variety of habitats, including mangrove swamps, seagrass beds, and near rocky outcroppings. This is where they feed on small fish, crustaceans, and other invertebrates.
Mangrove Snapper is another delicious fish because of its mild flavor and firm texture. It is a popular choice for grilling, frying, baking, or even making ceviche.
This fish is a good source of protein, omega-3 fatty acids, and essential vitamins and minerals. It is a healthy addition to any diet.
Catching Mangrove Snapper is a challenging and exciting experience for anglers. They have a strong fight and offer an amazing adventure for those who pursue them.
Fishing for a Mangrove Snapper can also support conservation efforts. Some fisheries have implemented regulations to ensure sustainable fishing practices, which can help maintain healthy populations of this species. Catch-and-release practices can also help preserve the fish for future generations.
Top Tips for Catching Fish in Crystal River
Crystal River is a great location for fishing enthusiasts. To catch fun fish in Crystal River, consider using live bait, fishing early in the morning or late in the afternoon, and looking for areas with structures such as rocks or sunken logs. Additionally, it's important to have the right equipment and to be patient when waiting for a bite.
Sure, here are some best practices for fishing in Crystal River:
Obtain a fishing license before you fish in Crystal River. However, you don't have to do this when you book a trip with Crystal River Sport Fishing!
Use appropriate fishing gear and techniques to avoid damaging the ecosystem and harming marine life.
Be sure to bring along the right bait and tackle.
Never leave trash or fishing equipment behind, and dispose of any bait or fish remains properly.
Respect other anglers and avoid crowding or interfering with their fishing.
Be mindful of the weather and tides, as they can affect fishing conditions and safety.
Consider hiring a local guide to show you the best fishing spots and provide valuable tips.
Practice catch-and-release fishing to help maintain healthy fish populations and preserve the ecosystem.
Always prioritize safety and wear appropriate clothing and gear, such as a life jacket and sunscreen.
Finally, enjoy the beauty and serenity of Crystal River while being a responsible angler.
Book a Fishing Charter with Crystal River Sportfishing
Are you ready for your next fishing adventure? Plan your trip to Crystal River today and experience the thrill of catching fish in crystal clear waters. Book your guide with Crystal River Sportfishing and create unforgettable memories.