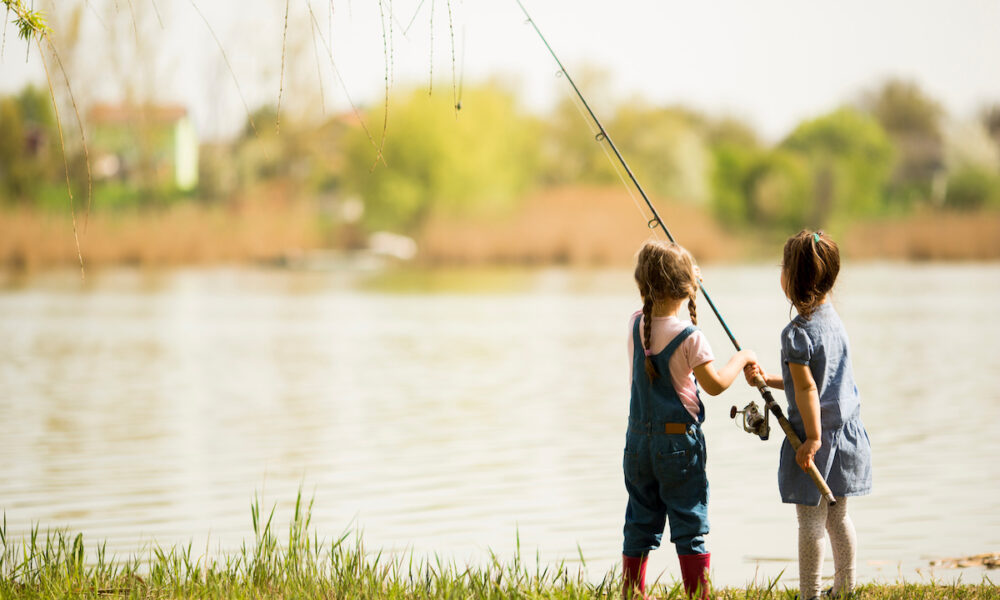 As a parent, you want to give your kid something productive to do after school. With many concerns about too much screen time, it's a great idea for your kiddo to spend time outdoors. This is especially true if they spend the majority of their time inside during the school day.
Fishing for kids, and even charter fishing on Crystal River, offers an awesome experience for all ages! If your child is interested in the outdoors, fishing might be the perfect activity for them after school.
Learning how to fish is a great way for kids to enjoy nature while also getting some exercise and learning new skills that will benefit them in the future. Here are some reasons why fishing for kids is a great after school activity.
It's a Great Way for Kids to Enjoy Nature
Kids are more and more attached to their smartphones and computers every year, and it's easy to see why. Technology is more advanced than ever before, and kids are eager to try it out and see what it can do for them. After school, instead of encouraging iPad games, ask them to go outside. Let them see and appreciate nature and the wildlife around them, and fishing is a great way to do that.
Your kid will be able to look at the lake or river they're fishing in and appreciate the beauty around them. The sounds of the wildlife and the sights of the plants and trees will be something your child can remember for years to come.
They'll be able to tell their friends about what they saw and heard while fishing. That's something they're not going to be able to do if they stay inside and play computer games or look at their phone.
For example, Crystal River is one of the most wonderful places to see and explore wildlife. It is also one of the best places to visit in Florida if you want to see manatees. You can do this year-round, but the best time to visit is from October to March. There are several ways to see manatees in Crystal River, but the best way is to visit Homosassa Springs, which is just south of Crystal River.
Some of the most common wildlife you can see includes egrets, herons, turtles, fish, and a variety of other birds. You can also see a variety of different insects, such as dragonflies and butterflies. Check out this blog to learn more about the wildlife here at Crystal River.
One of the most memorable things about visiting this park is the fact that it is home to several different varieties of trees. You'll be able to see as you wind your way through the streets and paths of this park.
Help Build Confidence
Low-self esteem can greatly impact the way kids see themselves. It also may make them reluctant to try new things or gain independence. One of the best ways to help them build confidence is by fishing. The care-free, easy approach of fishing on a slow day after school can bring excitement while making them more confident.
When it comes to fishing, your child will learn as they go. You can teach them the basics, and they'll be able to understand the concepts behind what you're telling them. As they become more comfortable with fishing, they'll gain confidence in their abilities. They'll know what they're doing, and that's a great feeling for any kid. This is why fishing for kids is such a great after school activity!
It's a Good Way to Get Exercise
Kids are naturally energetic. But after school, they have to sit down and do their homework. That's not an activity that keeps them moving, and it's something that leads to a lot of kids becoming bored and inactive. If your kid isn't interested in fall sports such as soccer, it's time to give fishing a try.
Fishing is a good way to get exercise while also enjoying yourself. Even if your child is sitting still, they'll be bending down to cast their line and reel it in. There's a lot of arm movement, and your child will also be walking around and exploring the area where they're fishing. All of this movement will help your child stay active and healthy without even realizing it. And it's fun for the whole family, too!
Fishing for Kids Helps Develop New Skills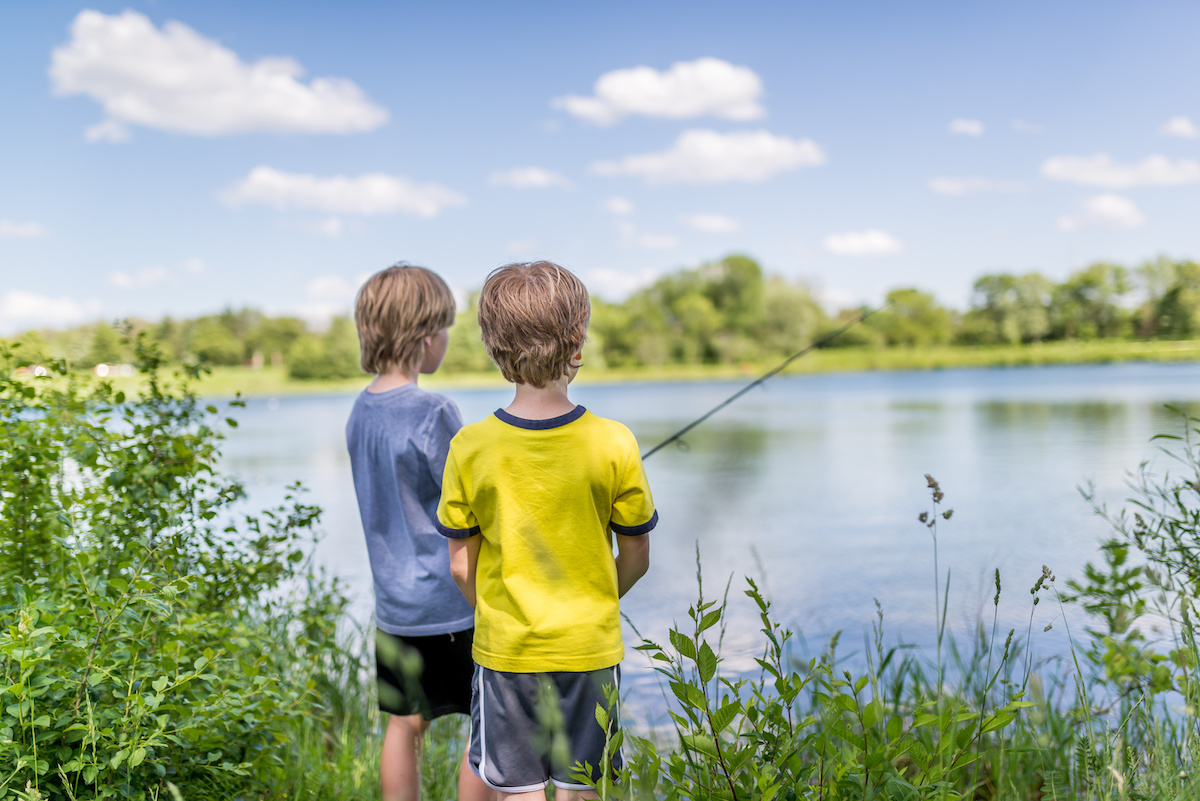 As your child learns how to cast and reel in a fish, they're also developing new skills. They're improving their focus and concentration by watching the water for any sign of fish. They're practicing patience as they wait for the fish to bite on the bait. They'll also be working on their motor skills as they reel in the fish and get it out of the water.
All of this is great practice that will help your child in other areas in the future. If your child is having trouble with something in school, like math, getting them to fish might help them get through that problem. Their mind will be focused on what they're doing, and they may find that they can solve their problem while fishing.
A Good Way to Build Character
Fishing is a great way to build character. Your kid will learn patience as they wait for the fish to bite on the bait. They'll have to be quiet and still so that they don't scare away the fish.
Furthermore, they'll learn to be respectful of the wildlife around them by not disturbing the fish or birds in the area. They will learn how to be gentle with the fish that they catch. Meanwhile, they'll have to be responsible enough to throw back any fish that they can't take home.
Kids will be outside enjoying the weather and not stuck inside during bad weather. They'll be socializing with other people who are fishing and with their parents. Kids will also enjoy fresh air, which is important to help kids stay healthy. Fishing is a great way to help your child grow and build the character that they need to be successful in life.
Why Fishing is Good For Kids' Well-Being
Fishing is a great way for kids to spend time with their families. Parents can take their kids fishing, and there's no age limit for fishing. Fishing is a great way to bond with your child.
Other reasons why fishing for kids is a great idea includes:
You can teach them how to fish, and you can both learn from the experience. Kids will be able to ask questions, and you can both learn from the fishing trip together.
They will learn about about being careful and staying safe when fishing.
You can also use fishing as a way to help your family get through a tough time.
Fishing can be a great hobby for your whole family.
Charter Fishing in Crystal River: An Experience for the Entire Family
Are you looking for a way to get the family on a fishing trip together? Consider charter fishing in Crystal River. Charter fishing is a great way to spend time together, and you may end up with enough fish to freeze for later. Fishing in Crystal River offers a wide variety of types of fish, such as snook, redfish, trout, grouper, and Spanish mackerel, so you are sure to find one that will please everyone. This is especially true when you're out on a charter boat!
Charter fishing may be the best way to introduce your kids to the joys of fishing. Interested in learning more? Get in touch with us today!