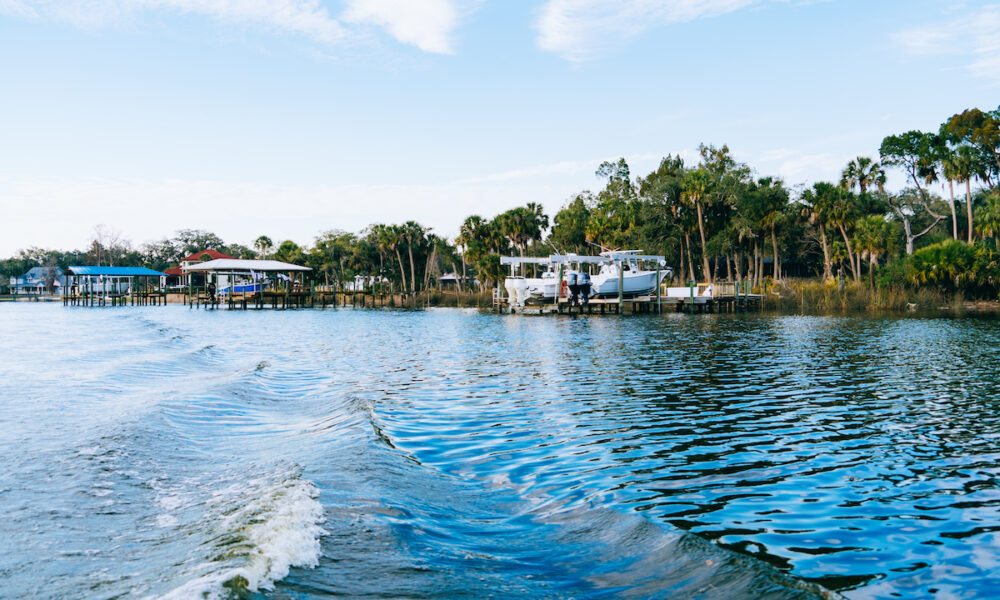 Are you going on your first fishing charter trip in Crystal River, FL? Embarking on your first fishing charter adventure is an exciting and rewarding experience. Situated on the Gulf of Mexico and home to the Crystal River National Wildlife Refuge, the area is known for its abundance of freshwater and saltwater fishing opportunities. Now is the time you can catch more fish with the help of an experienced captain!
Whether you're a novice or an experienced angler, a fishing trip in Crystal River is sure to provide you with an adventure of a lifetime. From exploring the mangroves, backwaters, and estuaries to battling with a variety of exciting game fish, you're sure to have a unique and memorable experience.
With expert local guides like Captain Jayce, you'll be able to find the best spots and techniques for success. A fishing charter trip in Crystal River promises plenty of adventure!
What to Expect on Your First Fishing Charter Trip in Crystal River, FL
As you prepare for your fishing charter trip in Crystal River, it's important to understand what to expect during your day of fishing. Understanding what to expect can greatly affect your experience.
For example, knowing what fish are biting, anticipated weather conditions, and other seasonal factors can help you plan your itinerary. This will also help you avoid potential issues.
The daily activities on a charter will differ depending on the type of charter you choose. For example, with a sportfishing charter, you will seek out big and exciting catches according to season. On the other hand, a family fishing charter would likely involve a lot of activities like scalloping. Some charters, like Crystal River Sportfishing, offer all of the above!
Some activities you might expect on a fishing charter trip include:
Being out on the water for several hours or a full day, depending on the package you choose
A guided tour that doesn't compare to what you'll see and experience while on land
Learning about the fish that are currently biting in Crystal River
Finding the best fishing spots in the area
Discovering the correct baits to use for each type of fish
Enjoying your surroundings of nature, manatees, and much more
Chatting with the captain about all things fishing!
There is much to experience while fishing in Crystal River. When you take a trip on a charter, you'll immerse yourself in the wonders of the area and a fishing trip of a lifetime.
What are the Fish that You'll Find in Crystal River?
When it comes to fishing in Crystal River, this is the most exciting part! The area is home to a variety of saltwater and freshwater species. These are the types of fish that you can enjoy fishing for:
Sheepshead fish – You won't ever forget the grin of a sheepshead fish. This fish has a mouth full of teeth that looks similar to human teeth. However, they're a fun catch for any angler.
Red fish – This is a type of rock fish that some people get confused with perch. These fish are red in color and can live up to 40 long years! You'll find that most redfish weigh between 1 and 4 pounds.
Snook – This is a popular species among anglers who are fishing in the waters of Crystal River. It's a species that's common to the southern parts of America.
Tarpon – This is a very large fish that's frequently found in southern bodies of water, including the waters of Crystal River.
Cobia – Also known as the black kingfish and lemon fish, these fish are dark gray with a long white stripe on the body. They can reach up to 6 feet long.
Exploring the Mangroves, Backwaters, and Estuaries
After you've had a chance to catch your fish and make sure your boat is properly prepared, you'll be ready to head out on the water and explore the area. There are a variety of mangroves and backwater ecosystems in the area that provide important habitat for many species.
The estuaries and waterways in the area provide important habitat for many species including snook and much more.
Fishing Techniques for Success
Whether you're a novice or an experienced angler, there are numerous techniques you can use to catch fish. These techniques include trolling, casting, jigging, and downrigging. When trolling, you will be dragging a motor behind you, often with a variety of baits and lures. This is the most common and frequently used method of trolling. However, people often troll with very little bait, just the motor and lure.
When you want to cast, you will be casting from the boat with the best baits advised by your captain. Casting is the most commonly used method of fishing, but it can be very challenging for inexperienced anglers as well. Jigging is another common method where you will be using artificial or live baits.
Baits can be cast directly or jerked through the water using a variety of techniques. Downrigging allows you to precisely place your bait in a desired location. This is done at varying speeds depending on the type of fish you are trying to catch as well as the environment.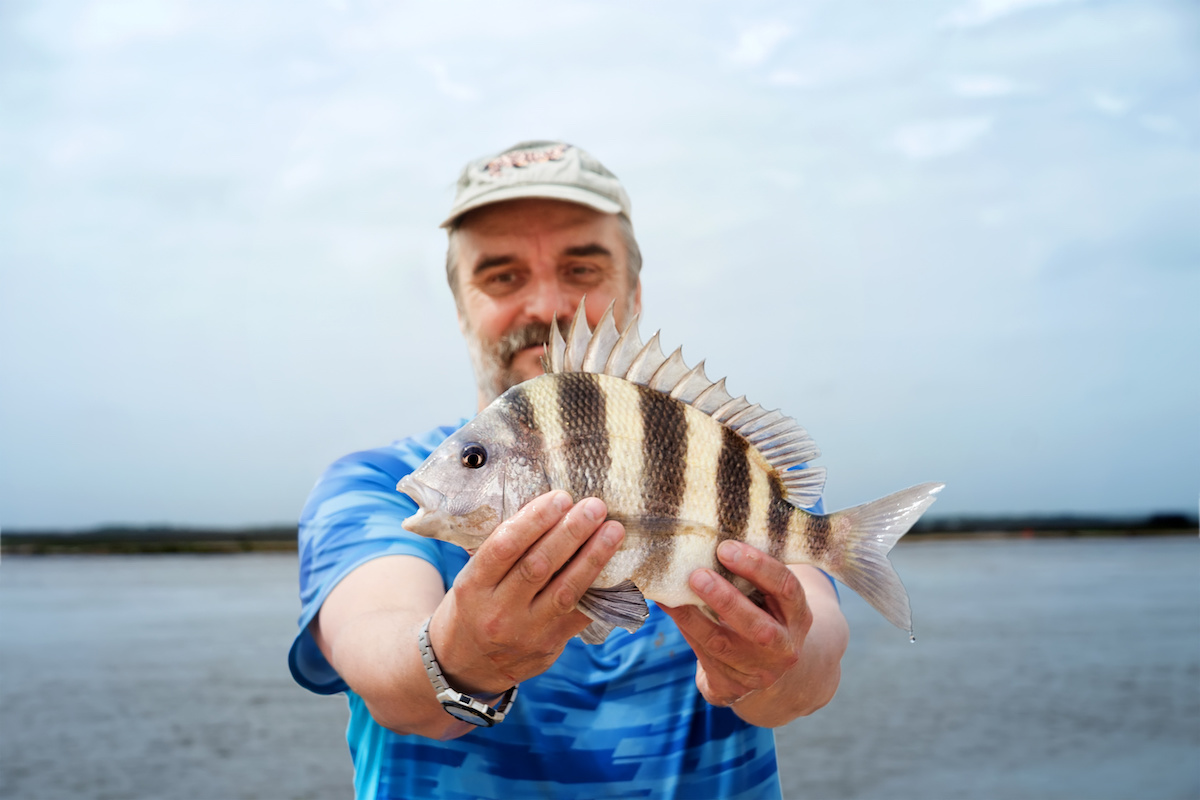 Charters Supply the Necessary Gear and Equipment
When it comes to Crystal River charter fishing, you don't need to worry about gear and equipment. We supply it for you! Crystal River Sportfishing provides you with the following:
– Fishing rod and reel – This is the most essential piece of fishing gear. It's essential for reeling in your catch and it's very helpful in keeping your line from tangling with other fishermen's lines.
– Fishing line – You'll need fishing line that's strong enough to support your catch. The captain will supply you with the appropriate fishing line for any type of fish that's biting.
– Bait – Bait is typically used to bring your lure or lure-and-bait combo back to the boat. Bait can be bought in stores or obtained from a bait bucket. The captain will bring the bait for you aboard the fishing charter. Different types of bait can include pinfish or shrimp.
– Lure – Lures are typically small, often colorful, and designed to look like prey. The most common lures are spinner baits, crankbaits, and poppers.
Clothing & Accessories Must-Haves for Crystal River Fishing
What kind of clothing should you wear while out on the water? In addition to the correct clothes, you'll want to bring the right gear as well. Be sure to have the following on hand
– Fishing hat – This can help protect you from sun, wind, and rain. Make sure it fits snugly, although it shouldn't be too tight as this might affect your peripheral vision.
– Water bottle – The water bottle is essential for keeping you hydrated. When you're fishing in the Florida sun, it's important to stay cool. There are coolers with ice on board to keep your water nice and chill.
– Sunscreen – In addition to drinking water, sunscreen is also important. Be sure to apply sunscreen before coming aboard. You should re-apply your sunscreen every two hours if you are sweating or in the water (especially if you go scalloping).
– Sunglasses – Polarized sunglasses work best for fishing. These sunglasses reduce glare and improve visual clarity while you're out on the water.
Are you looking to book a fishing charter trip in Crystal River, FL? Consider Crystal River Sportfishing! Explore the world of Crystal River charter fishing and all that it has to offer. We make the process easy by supplying your fishing license, rod and reel, tackle, and much more. Contact us today to book!