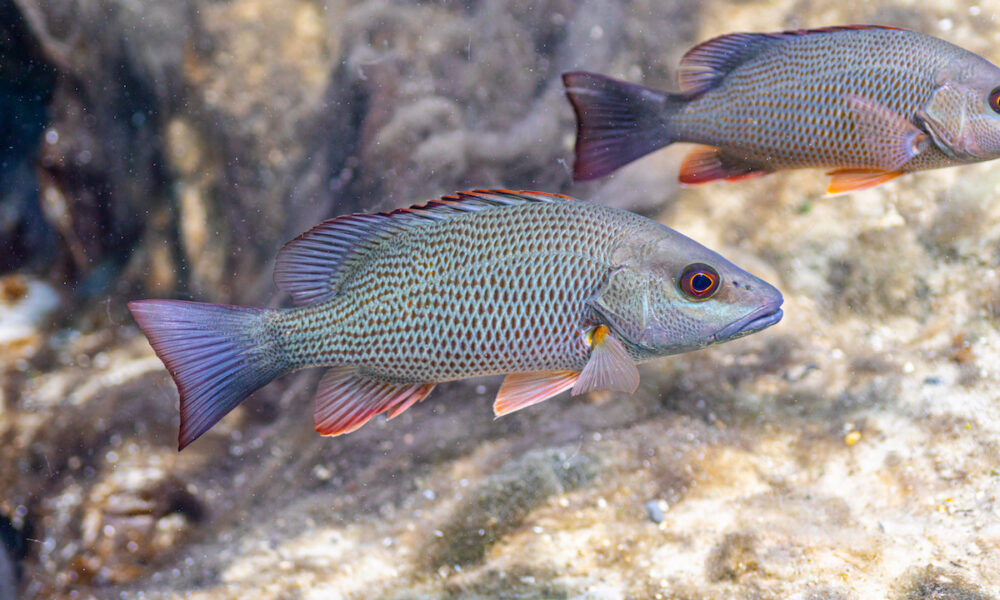 It's August and that means that Mangrove Snapper season is here. Anglers flock to Crystal River for a great fishing experience, especially when they are looking to hook a monster Mangrove snapper. If this fish catches your attention, you aren't alone. It's one of the best fish to eat in the ocean and it's also easy to catch.
You may also hear this fish go by other names. Additional names for this species include Grover, Mango Snapper, and Black Snapper. Each of these names is a reference to their presence near mangroves. The Mangrove Snapper is one of the most popular snapper breeds, especially when it comes to fishing in Crystal River.
In this blog, we'll tell you all about the Mangrove snapper and why it's an ideal catch when you come to Crystal River.
Can You Eat Mangrove Snapper?
Mangrove snapper is one of the greatest eating fishes in the ocean. Mangrove snapper is one of the greatest eating fishes in the sea. This is one of the finest eating fish in the sea. It's one of the greatest eating fish in the ocean, in my opinion.
You can fry it, grill it, bake it, make sushi out of it, or eat it any way you want. Looking to get fancy? Try this pineapple-crusted Mangrove Snapper recipe with sweet potato wedges. The Mangrove Snapper is popular because of its ease of capture as well as its fine quality. Since it's Mangrove Snapper season, there's no better time to hook this fish and enjoy a feast.
What Does a Mangrove Snapper Look Like?
Mangrove snappers come in color variations of dark gray. It also has a hint of greenish brown on the top portion of the body.
Meanwhile, the Mangrove snapper is also found with red, gray, or yellow hues on the bottom half. Their color palette is largely determined by their environment. A large number of lateral scales with brown or orange spots in the center. They form rows of spots down the length of their bodies.
These slim and frisky fish are excellent fighters in the sea. Surprisingly, they are somewhat easy to reel in when you catch one. Even when you are out fishing in Crystal River!
Where Can You Find Mangrove Snappers?
Mangrove Snappers are located in several oceans within the Northern Hemisphere. This includes the Western Atlantic and Gulf of Mexico. You'll also find them in the Caribbean waters. Yes, you can even find them in Crystal River!
The grovers like to hang out around structures throughout Crystal River. A guided fishing tour can help you find the best places to locate these fish during Mangrove Snapper season. For example, Mangrove Snappers are found all over:
Mangrove roots
shoreline structures
Shipwrecks
Reefs
oil platforms
any other structure that can be found in the water.
Snappers are split into two categories: inshore and offshore. Inshore juveniles weigh up to 1-2 pounds. When you catch younger fish, they are commonly found in estuaries, seagrass beds, shallow reefs, and hard bottoms.
As they mature, they migrate to deeper water usually. Since Mangrove Snappers live in a wide range of waters, you can find them in Crystal River. You can also find them in areas such as several hundred feet off the Coast of Louisiana. This species is still an inshore one, despite its offshore status.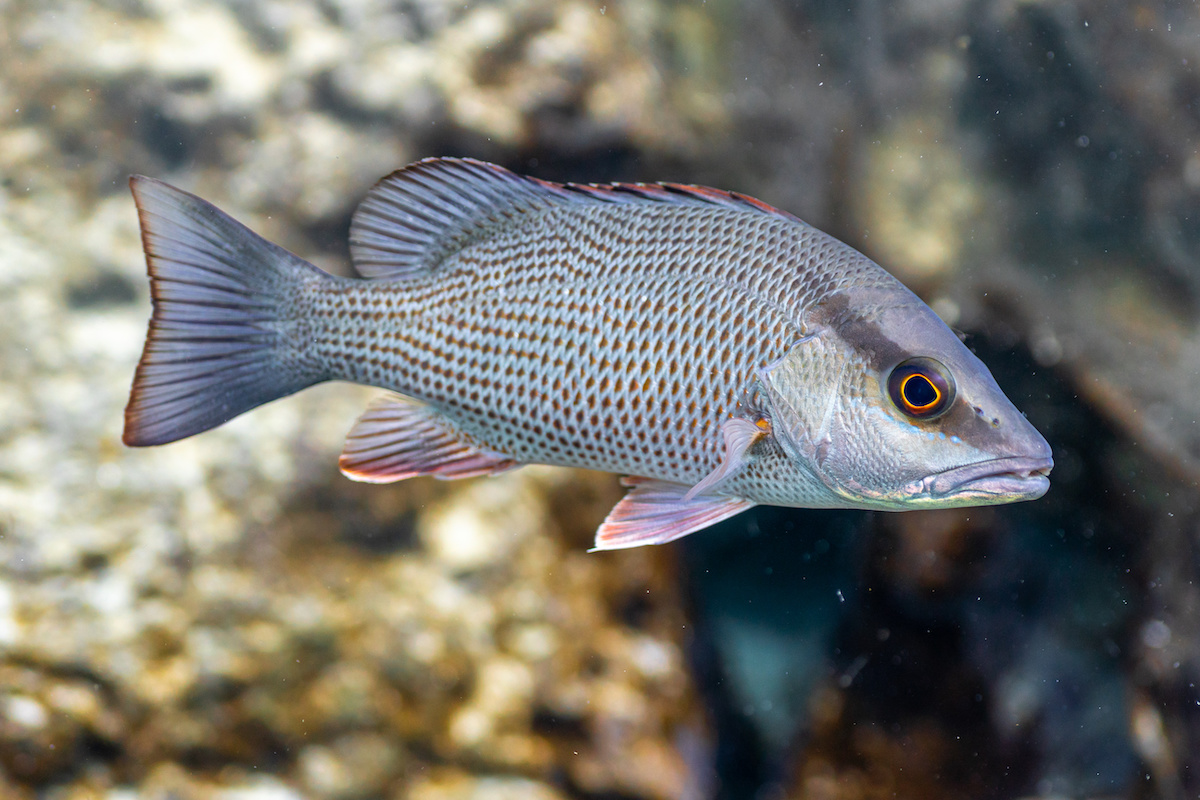 How Big do Mangrove Snappers Get?
You can also find some monster Mangrove Snappers amongst the oil platforms in the Gulf of Mexico. However, it's not unusual to hook Mangrove Snappers weighing up to 10 pounds. Some may weigh up to 20 pounds.
There's no doubt that Mangrove Snapper is a fantastic sport fish if you use the right gear. This is true whether you are fishing nearshore reefs or offshore oil platforms. This is a light-tackle hunt. Even children will be pleased with the experience while fishing for this species!
Mangrove snapper packs a big punch for their size, so be ready to reel them in when you get a bite. An inshore snapper on your 10-lb rod can make your rod bend pretty heavily. Furthermore, offshore variants will test your angling skills while you're using a 20-60-lb spinning reel.
Fishing Techniques for Mangrove Snapper Season in Crystal River
How do you fish for a Mangrove snapper? The techniques you will use are about the same whether you're offshore or inshore. However, you will be using different bait and tackle sizes.
There's a big difference in the size in terms of bait when you are fishing for this species. You may have to tinker a bit to find out what size is preferred for offshore fish. Inshore fish are the same way. These fish are finicky and they can take your bait one day and not the next. It's easy to feel the frustration! That's why it's helpful to have the guidance of an experienced fishing character captain, such as Crystal River Sportfishing.
Meanwhile, these fish might be very hook and leader shy, so be careful. If you see fish but cannot catch them, reduce your size until you have a bite. If you wish to learn more about Mangrove Snapper fishing for either inland or offshore fish, you can always come along with us on a fishing charter through Crystal River. You can experience the excitement for yourself!
What's Best About Fishing for Mangrove Snappers in Crystal River?
There's one guarantee associated with Mangrove Snapper season: the meat tastes amazing. It's one of the most popular fish that you can catch and eat from here in Crystal River.
It's also an interesting-looking fish that is a lot of fun to catch. People of all ages and fishing skills can learn how to hook a Mangrove Snapper with a little bit of help!
Not to mention, you can enjoy the beautiful scenery of this area with an abundance of wildlife. Depending on the time of year, you'll see manatees as well as many different and interesting bird species.
Try a Fishing Charter in Crystal River to Hook Mangrove Snappers
Crystal River is a popular fishing destination for locals and visitors alike. With its natural beauty and diverse ecosystem, Crystal River is an excellent place to enjoy a day on the water. But if you're looking to catch a Mangrove Snapper, you need to go with a fishing charter.
Your fishing charter captain knows the best ways to catch Mangrove Snappers. This includes the best bait to use. No one wants to use the wrong bait and come back from a fishing trip without hooking the catch of a lifetime!
Meanwhile, fishing charters offer several advantages compared to traditional fishing techniques. First of all, they can provide multiple baits and tackle options so that you can choose the right one for the type of fish you're trying to catch.
A charter also offers more options for bait so that you can select the most effective one for your target species. Additionally, fishing charters take into account the local conditions of the area when planning their tactics, which makes them more effective than traditional methods.
Looking to hook a Mangrove Snapper? 'Tis the season! Be sure to book a trip with us now for fishing in Crystal River, as it's now Mangrove Snapper season. Contact us today if you have questions.