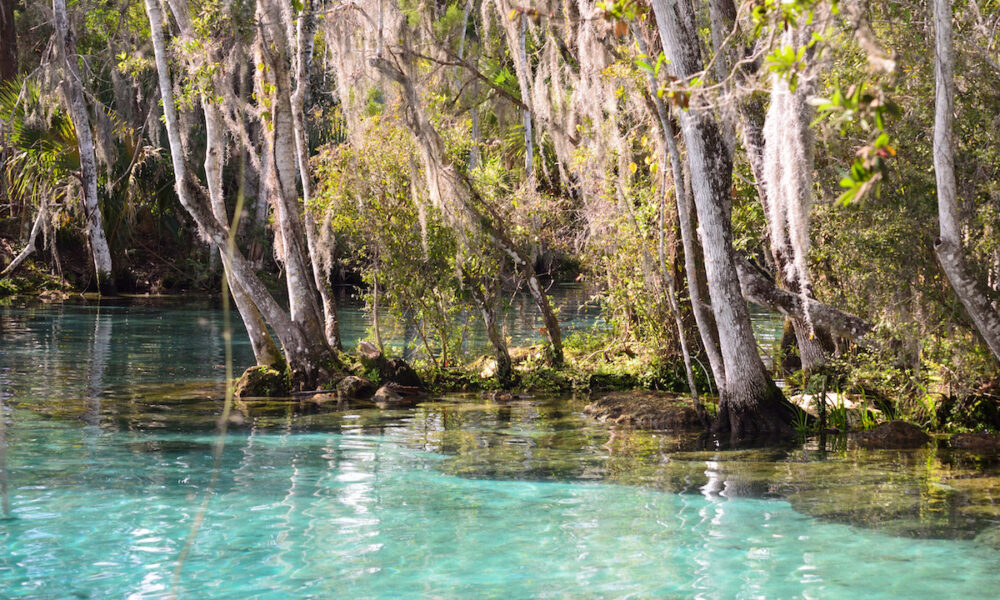 ‍
In its natural state, the Crystal River is a beautiful, pristine body of water that is teeming with fish. The river's winding length of 6 miles makes it an ideal habitat for several different types of fish (and lots of manatees!). But, what fish are in Crystal River?
There are many species of fish in the Crystal River. Let's take a closer look at some of these aquatic inhabitants, and what you can expect to catch on your next fishing trip here in the area.
What is the Crystal River?
The Crystal River is a river in Florida that runs through the Nature Coast region of the state. The river begins in a series of springs in Kings Bay, located in Citrus County, and flows southward through Citrus and Hernando counties before entering the Gulf of Mexico at the northern end of the Withlacoochee Gulf Preserve. Some springs in Crystal River are so clear that you can see a dime resting at the bottom!
The river is a beautiful backdrop for a memorable day of sightseeing and relaxing with family and friends. It's also a popular destination for anglers of all experience levels. You'll see a variety of fish as well as many different types of wildlife in the area.
So, what fish are in Crystal River? Let's dive in! 
Sheepshead Fish
The sheepshead fish is a species found in the Gulf of Mexico and the Atlantic Ocean. This fish is a popular sport fish in Florida, especially here in Crystal River.
What do sheepshead fish look like? They are gray fish with black stripes and spiky fins. They are bottom-dwellers that can grow up to 30 inches long. Sheepshead fish tend to feed on small fish, crustaceans, and other aquatic organisms. They are an exciting fish to catch and they are popular among both recreational and competitive anglers alike. Sheepshead fish are delicious and can be prepared in a variety of ways, including steaming, frying, and broiling.
The most remarkable characteristic of sheepshead fish is their teeth. They have chompers that appear eerily human. However, sheepshead aren't dangerous to humans. They aren't going to bite unless provoked.
Snook
Another type of popular fish in Crystal River, FL is the Snook. Florida is known for its excellent fishing, and the Gulf Coast is home to some of the best saltwater fishing in the country. Snook is one of the most commonly caught fish in the region and is especially prized by fly-fishermen.
Snook, also known as the common snook, belongs to the family Centropomidae and is found in warmer waters throughout the southeastern United States. The snook is an important commercial and recreational fish species. It is edible and is often prepared deep-fried, grilled, or baked.
The snook has a distinctive appearance and body shape. You'll find a tapered head and snout along with large fins. The most notable characteristic of this fish is the stripe that runs nearly the entire length of the body.
If you are looking to hook a snook, you'll want to be in the Crystal River area between March and May.
Redfish
The redfish is a saltwater fish common in Florida and throughout the Gulf of Mexico. This fish is often found in marine and brackish environments and can be found in bays, inlets, and other coastal bodies of water. While you may also hear people call redfish ocean perch, deep-sea perch, or rosefish, redfish aren't perch fish at all. Redfish are a type of rockfish, and they can live in very deep oceans as well as in the Crystal River, FL area.
Unsurprisingly, the redfish are usually red in color and can live up to 40 years. If you want to catch a big redfish, look for a female. Females are typically bigger than males, and the growth rate of male redfish slows down between 6 to 7 years of age. Redfish typically weigh anywhere between 1.3 to 4.4 pounds.
If you decide to catch and eat a redfish, you'll find a moderately firm texture that is moist and flaky. This fish is popular in Asian dishes and has a mild slightly sweet taste. 
What is Cobia?
Cobia is a large saltwater fish that is found from Virginia down to Mexico. This fish is also known as the black kingfish, black salmon, ling, and lemon fish. These fish are dark gray with a long white stripe on the belly and down the length of the body. Cobia can grow quite large. At sexual maturity, cobia are about 36 inches long, but by 10 years of age, they can be up to 6 feet long. The largest cobia can exceed 100 pounds!
Are you planning to eat cobia fish? You can expect a taste that is similar to swordfish, mahi-mahi, or striped bass.
What is a Mangrove Snapper?
A mangrove snapper, otherwise known as the gray snapper, is a type of fish found from Massachusetts to Brazil, including here in Crystal River. Their color is typically gray with a hint of red. However, their color can change to copper red as well as bright red. The mangrove snapper also has a dark stripe across its eyes.
These fish can grow up to 35 inches, but you'll typically find them around 16 inches in length.
The mangrove snapper is an edible fish and is often eaten as a delicacy. In terms of flavor profiles, the mangrove snapper does not taste much different than the red snapper. This fish is commonly fried, baked, or barbecued and can also be used to make soups and other dishes.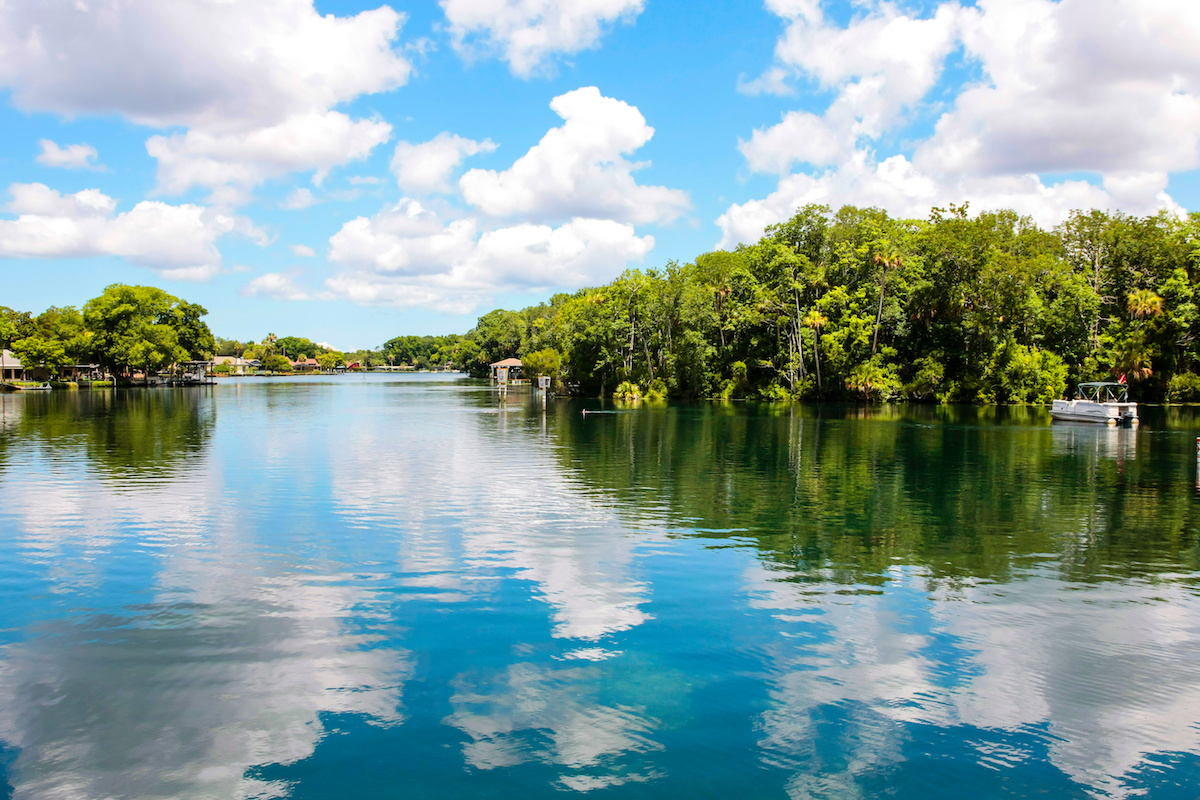 Why Should You go on a Fishing River Fishing Charter?
When people ask us what kind of fish are in Crystal River, they're happy to hear that there are plenty of species to potentially hook. One of the best ways to do this is to go on a fishing charter. There are plenty of reasons why you should check out a fishing charter, including:
– Crystal River fishing is a great family activity- From great-Grandpa down to the children, there is something fun for everyone in Crystal River.
– It is suitable for people of all ages and abilities- Whether you are taking your granddaughter fishing for the first time, or you want to impress the skilled angler in your life, Crystal River is the place to be.
– It is a relatively inexpensive activity- Why drop hundreds of dollars at crowded amusement parks? Fishing on Crystal River lets you relax in nature while you save a bundle.
– You can go with friends or family members- Crystal River fishing charters are a great way to reconnect with your loved ones and make lasting memories.
– It's a great way to experience nature- There are flora and fauna abound along Crystal River. Take in the gorgeous river and watch for amazing wildlife.
– You can catch a variety of fish- From snook to redfish and cobia to snapper, there are endless varieties of fish in Crystal River for you to catch.
– You can eat all of the delicious fish you catch- Nothing beats a delicious fish dinner that you caught yourself.
What Kind of Fish are in Crystal River?
As you can see from this article, there are many different species of fish in the Crystal River. Each fish is unique, with its own set of tastes and qualities.
Whether you want to catch and eat the fish or just enjoy spending time outdoors, river fishing is a great activity to try. Visit the Crystal River with Crystal River Sportfishing to get the full experience!