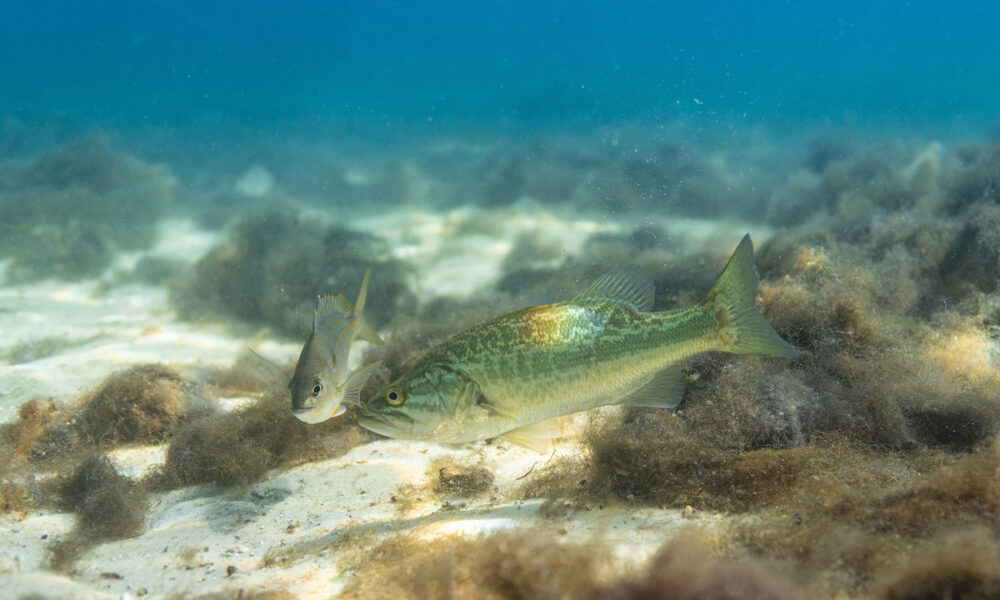 ‍Crystal River, FL is one of the best places in the world to see wildlife. Whether you're a seasoned birder or you've never seen a manatee, there's something for everyone. But what is the wildlife in Crystal River, FL?
The abundant natural habitat makes this area a perfect place for wildlife watchers. That's why we've put together this helpful guide on where to find wildlife in Crystal River.
What are some animals that you might see in Crystal River? You are about to find out. The best way to see wildlife in Crystal River is by a fishing charter!
What is Crystal River?
Crystal River is a city in Florida's Nature Coast region. It's home to a variety of wildlife and a popular location for watching birds and fishing. The city is approximately 80 miles north of Tampa.
Swampland that's bursting with wildlife surrounds the city. Many people enjoy taking scenic boat rides across Kings Bay from the nearby town of Homosassa.
Crystal River is also the site of the Crystal Reserve State Park. Crystal River is a river that flows through this area. It brings an abundance of beauty that residents and tourists alike know and love.
Black Bears in Crystal River FL
Did you know that there are several species of black bears? As far as the Florida Black Bear, it's the largest land mammal in the state!
They are typically found in low-lying wetlands, swamps and in hammock habitats. Black bears eat a variety of foods including berries, acorns, nuts, fish and insects.
In the wild, black bears can reach a size of around 400 pounds, with the males larger than the females.
Bears are typically active at night but are out during the day as well. They mark their territory by clawing at trees, and they can be loud when they are breeding or defending their territory. If you see a black bear in the wild, you should not approach it, and you should definitely not try to feed it.
The truth is that the chance of seeing a black bear in Crystal River is rare. There's only a little over 4,000 black bears in the state of Florida.
Everyone Loves the Crystal River Manatees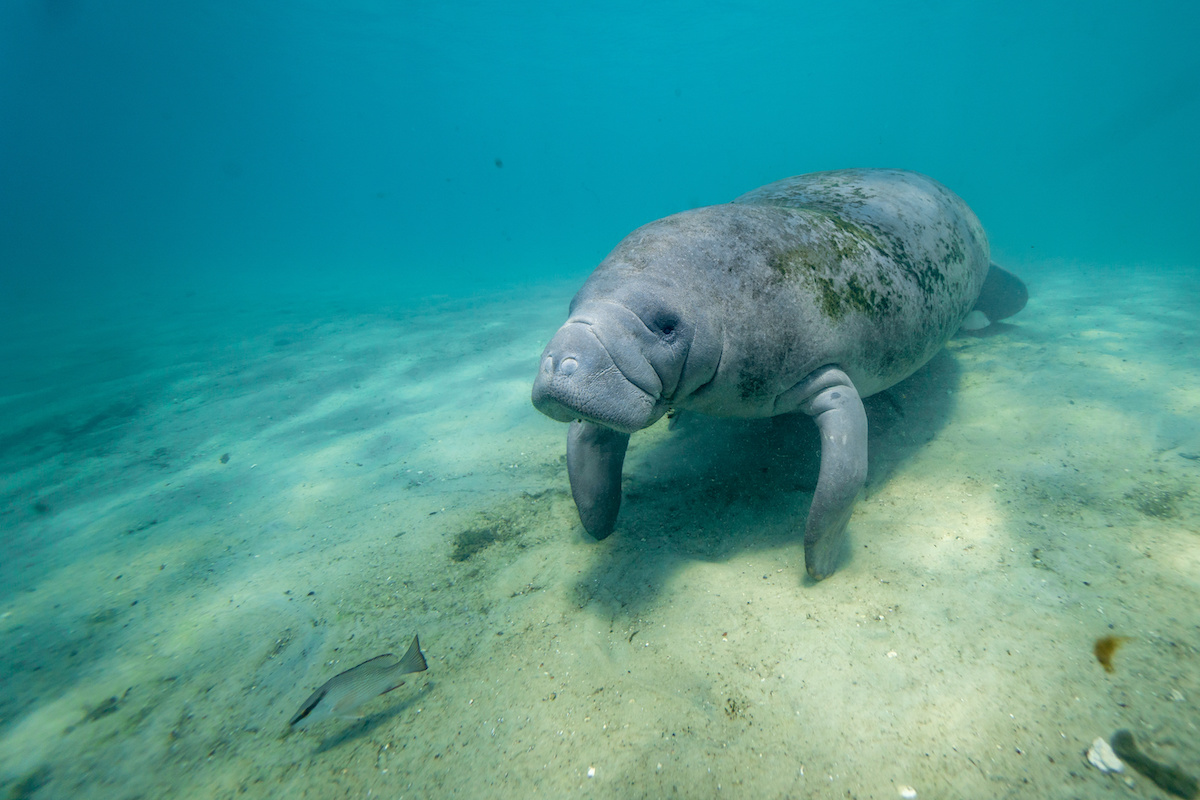 Manatees spend a lot of time in Florida's coastal waters. This is including the Gulf of Mexico and the Atlantic Ocean. They spend most of their time near the surface of the water.
You won't typically see manatees dive in very deep water. They only feed about 10 feet below the surface. Water hyacinth, wild lettuce, and duckweed are the favorite foods of manatees.
Manatees are large sea creatures, commonly growing up to 13 feet in length and weighing as much as 3,500 pounds. Manatees have very little natural predators, but boat propellers are very dangerous for them.. This is why you have to be very careful when you are boating and fishing in Crystal River.
Manatees are often found in small groups. The groups are usually made up of a mother and her calf. Manatees have thick wrinkled skin that is gray or brownish gray in color. They also have had two small front flippers that they use to swim and navigate underwater. Manatees are gentle and slow-moving creatures. While they are often seen in groups and close to the surface of the water, they can be very sensitive to loud noises and can retreat to the depths of the water when startled.
Are there Alligators in Crystal River, FL?
Are alligators in Crystal River? Yes, and you may spot some while you are out on a fishing charter. There are over 1 million alligators in the state of Florida!
Alligators are one of the most recognizable animals found in the state of Florida. You will find them throughout the entire state. This is including the northern regions of the state. Alligators are a source of fascination and a part of the state's history since the early days of European settlement in Florida.
Meanwhile, alligators are large reptiles and are often mistaken for crocodiles. Alligators have a wide range of habitats. You'll find them in freshwater swamps, marshes and lakes, as well as in the brackish waters of coastal estuaries.
Alligators are carnivores, feeding primarily on fish, amphibians, reptiles and small mammals. Interestingly, they have a wide range of noises that they make. Alligators are most active during the warmer months of the year.
In Crystal River, you may find alligators sunning themselves on logs and other dry-land areas. Alligators have heavy bodies with powerful tails. They are excellent swimmers and can move quickly both in the water and on land. Alligators are often seen in small groups, called congregations.
River Otters
River otters have a wide variety of habitats. Habitats range from saltwater inlets to freshwater rivers, lakes and streams. They can be found in the northwest part of the state, including the Crystal River area.
Furthermore, river otters are excellent swimmers and divers. They can remain submerged for up to 8 minutes. River otters are often mistaken for the much more aggressive sea otter. River otters are very playful and social animals, often seen in groups called rafts.
They are extremely curious and mischievous creatures. It is not uncommon to see them swimming in a lake or river near Crystal River, playing with any items that they can find.
Bobcats in Crystal River
Bobcats are found throughout Florida and are one of the only wild cats found in the state. They prefer a habitat with low-growing shrubs, thickets, and palm trees.
Bobcats are aggressive to humans, but they are also prey to alligators. Bobcats are medium-sized wild cats that have brown fur. They are excellent hunters and come out at night to feed. Bobcats are solitary creatures that are rarely found in groups.
What Kind of Fish are in Crystal River?
This is the most exciting part! While there are some great mammals, birds and reptiles in Crystal River, we can't forget about the fish.
There is a variety of fish that call Crystal River home. Some of the most common fish that you'll find in our area include:
Sheepshead
Snook
Cobia
Gag Grouper
Redfish
Trout
Mangrove snapper
And much more!
There are also many types of freshwater species. These include largemouth bass, bluegill, and crappie. The saltwater fish are mostly common in the Gulf of Mexico. These species include cobia, sharks, red snapper, and grouper.
See Wildlife in Crystal River on a Fishing Charter
Crystal River is a beautiful place. It is the perfect location for wildlife lovers to observe birds, otters, alligators and more. There is no doubt that wildlife sightings will enrich your life and you will appreciate nature even more.
Even if you don't see a lot of wildlife, you will be able to appreciate it more because you will know a little more about it and be more aware. Now you know everything you need to know about the wildlife in Crystal River. Are you ready to explore the wildlife firsthand? Be sure to come visit on our fishing charter! Every season brings a new and exciting fish to hook. Contact us today to learn more and explore the wildlife in Crystal River.