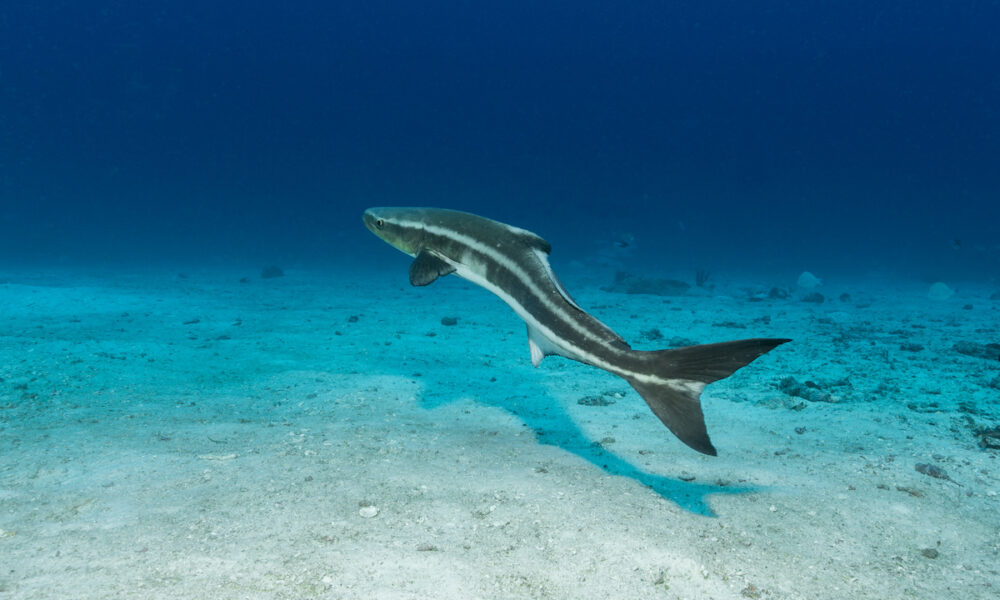 Welcome to our ultimate guide to cobia fishing in Crystal River! Here at Crystal River Sportfishing, anglers from all over book a trip with us to catch cobia this time of year. If you're looking for some insight on cobia fishing in Crystal River, you're at the right place.
We're here to tell you all there is to know about catching cobia. Discover the unique behavior and habitats of cobia, including their affinity for underwater structures and spawning season. Learn about the prime fishing locations in Crystal River, the necessary gear, and tips for catching these elusive fish. Our comprehensive guide covers everything you need to know to maximize your chances of landing a prized cobia during your next fishing trip.
Understanding Cobia Behavior
Cobia are fascinating fish that exhibit unique behaviors, making them a popular target for anglers. To increase your chances of catching cobia in Crystal River, it is essential to understand their behavior, habitat preferences, and movement patterns. Consider some of the following advice when it comes to their behavior.
Bottom-dwelling nature
Cobia like to dwell near the bottom of the water, often hiding and feeding around various structures. This behavior makes them a bit more challenging to spot. However, it also creates rewarding opportunities for skilled anglers.
Affinity for structures
When you're fishing for cobia, it's important to know where they like to hide. Cobia have a strong preference for areas with underwater structures. This includes shipwrecks, reefs, buoys, and pilings. These structures provide them with shelter, food sources, and ideal environments for breeding.
Importance of migration periods
Cobia are migratory fish. Their movement patterns are crucial to know for successful fishing. They spend time in a wide range of water depths, from shallow flats to deep offshore structures. When necessary, prepare to adapt your fishing techniques to match their migration patterns.
Spawning season (spring and early summer)
Cobia's breeding season occurs during spring and early summer. This makes it an excellent time for fishing. During this period, they tend to congregate in large numbers, increasing your chances of catching one. In Crystal River, this season is particularly fruitful due to the abundance of suitable habitats and food sources.
Prime Cobia Fishing Locations in Crystal River
Crystal River offers an abundance of prime fishing spots for cobia enthusiasts, thanks to its diverse underwater structures and habitats. To help you make the most of your cobia fishing experience, we've compiled a list of some of the best locations in the area.
Inshore buoys and bridge pilings
As you navigate Crystal River in search of cobia, be sure to check out the coastal buoys. Cobia tend to frequent areas near inshore buoys, using these structures for shelter and feeding. Keep an eye out for them while fishing around these spots, and you might just hook a sizable cobia.
Shallow waters with manatees or eagle rays
Tourists and anglers aren't the only ones who like to spend time with the manatees. In fact, Cobia often swims alongside manatees in shallow waters. You can also spot them swimming along with eagle rays.
Pro tip: If you spot either of these creatures, there's a good chance cobia might be nearby. Pay close attention to their movements and be prepared to cast your line.
Shipwrecks and reefs in the area
The underwater structures of shipwrecks and reefs are prime locations for cobia. They provide cover, food sources, and ideal breeding grounds for these fish. Crystal River is home to several such locations, so be sure to include them on your fishing itinerary.
Inlets during spring and summer
As cobia spawn in the spring and early summer, they often venture into inlets, following manta rays and other types of rays. During these seasons, focus your fishing efforts around inlets to increase your chances of encountering cobia. By exploring these prime cobia fishing locations in Crystal River, you'll optimize your chances of landing a memorable catch. Just remember to be patient, adapt your techniques to the environment, and enjoy the experience.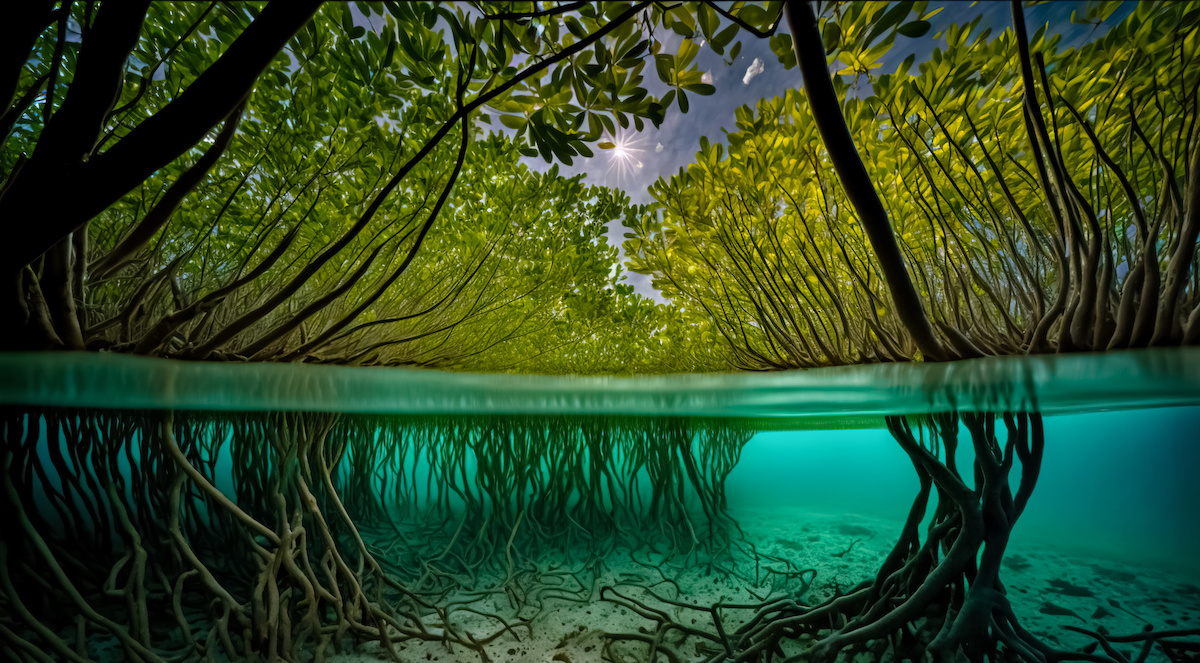 Essential Fishing Gear for Cobia
Equipping yourself with the right gear is crucial for a successful cobia fishing trip in Crystal River. The following list details the essential equipment you'll need to increase your chances of landing a prized cobia:

Recommended rods and reels
A medium-heavy to heavy action rod, around 7 to 8 feet long, is ideal for cobia fishing. Pair it with a high-quality spinning or conventional reel. You'll also need a solid drag system and enough line capacity for 30-50 lb test monofilament or braided line. This combination will provide the power and control needed to handle the strength and size of a cobia.
Preferred bait and lures
Live bait, such as crabs, eels, or pinfish fish, can be highly effective in attracting cobia. Alternatively, artificial lures like bucktail jigs, large swimbaits, and surface plugs can also entice them to bite. Experiment with various colors and sizes to find what works best in the current conditions.
Additional gear (landing net, gaff, etc.)
Cobia can be challenging to land due to their size and strength. A large landing net or a gaff is essential for securing your catch safely. Don't forget other vital accessories such as a tackle box, pliers, a sturdy fishing knife, and a measuring device to ensure your cobia meets the legal size requirements. If you're looking for a full list of gear that you'll need in your tackle box, take a look at our blog: Unpack the Ultimate Crystal River Fishing Tackle Box.


Tips for Catching Cobia in Crystal River
Maximizing your chances of catching cobia in Crystal River requires a combination of skill, knowledge, and the right approach. To help you succeed in your fishing adventure, we've gathered some valuable tips to increase your chances of landing a cobia:
Best time of day for fishing: Early morning and late afternoon are generally the most productive times for cobia fishing. During these periods, cobia are more likely to be actively feeding and closer to the surface. However, don't be discouraged if you can't make it during these times, as cobia can still be caught throughout the day with the right techniques.
Identifying cobia behavior and movement patterns: Keep an eye out for cobia swimming near structures, such as shipwrecks, reefs, buoys, or pilings, as they often use these for shelter and feeding. Watch for cobia swimming alongside manatees, eagle rays, or manta rays, as they are known to follow these creatures in shallow waters. Observing their behavior and movement patterns will help you anticipate where to cast your bait or lure.
Techniques for casting and retrieving lures/bait: For live bait, cast near structures or areas where you've spotted cobia activity, and let the bait drift naturally. When using artificial lures, cast beyond the target area and retrieve with a steady, moderate-speed retrieve or a jigging motion, depending on the lure type. Be prepared for sudden, powerful strikes. Always keep your line tight to maintain control.
How to properly land and handle a cobia: When your target is hooked, keep constant pressure on the fish while reeling it in, as cobia are known for their powerful runs and head shakes. Use a large landing net or gaff to safely bring the fish on board. Be cautious when handling cobia. They can be quite strong and may thrash out of your hands. Use a firm grip and appropriate tools, like pliers, to remove the hook.
Book a Charter When Cobia Fishing in Crystal River, FL

Experience the thrill of catching cobia in Crystal River, FL on a fishing charter. Our expert guides navigate you to prime fishing spots, increasing your chances of reeling in a trophy-sized catch. Enjoy the stunning scenery of Florida's Nature Coast while making lasting memories with friends and family.
Benefits of taking a fishing charter to catch cobia in Crystal River, FL:
Access to experienced local guides
Improved odds of catching cobia
Explore the picturesque waters of Florida's Nature Coast
Create unforgettable memories with loved ones
When you are ready to fish for Cobia in Crystal River, book with us at Crystal River Sportfishing. Get ready to catch a Cobia that you'll talk about for years to come!